The Windows Are
Watching You
During the 2012 Olympic games in London, Nike launched a series of revolutionary new products in the Selfridges department store. Each of the eight window concepts translated the main characteristics of the product into engaging interactive and/or kinetic art installations, inspiring fans to visit Nike+ House of Innovation at Selfridges.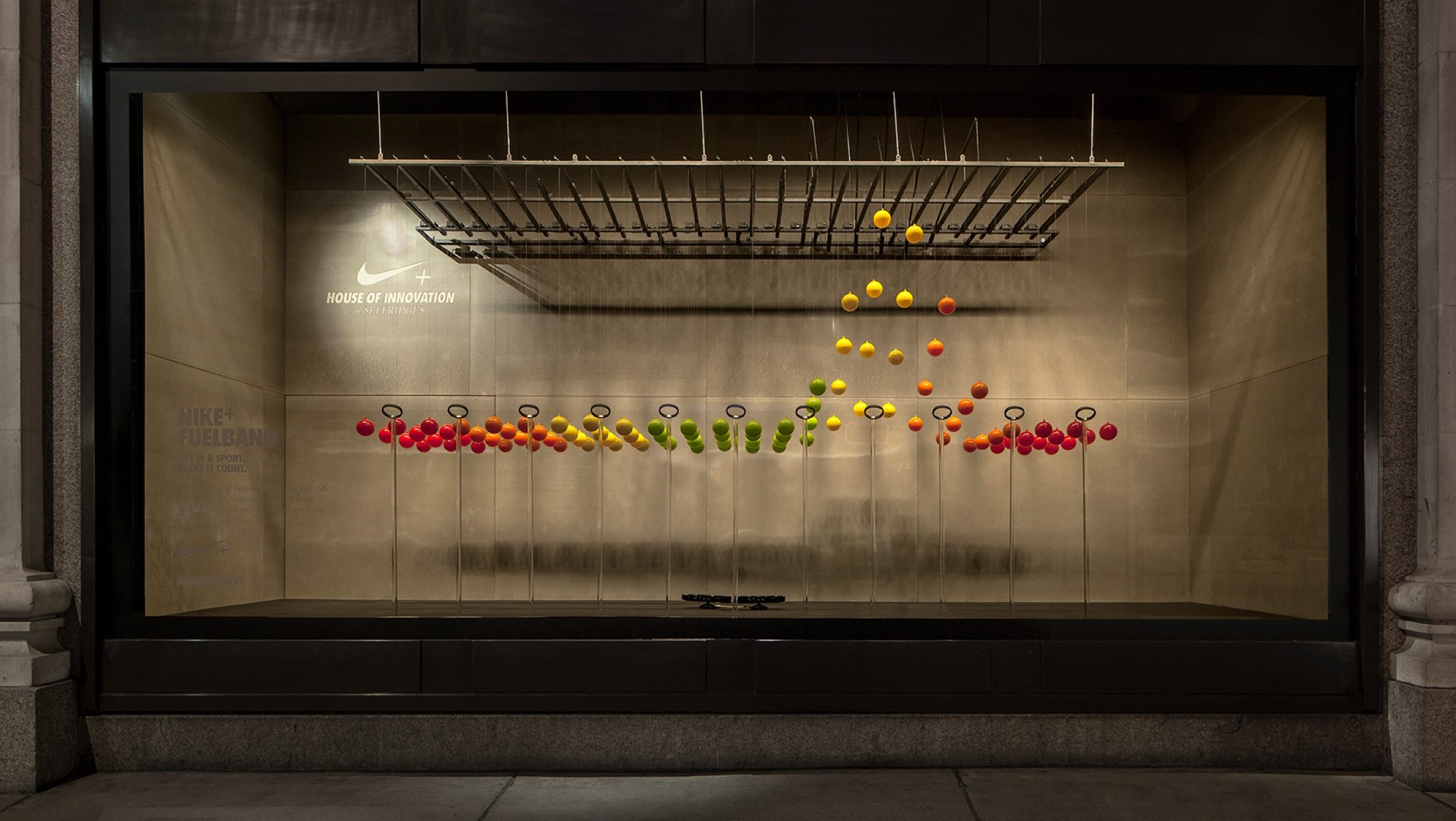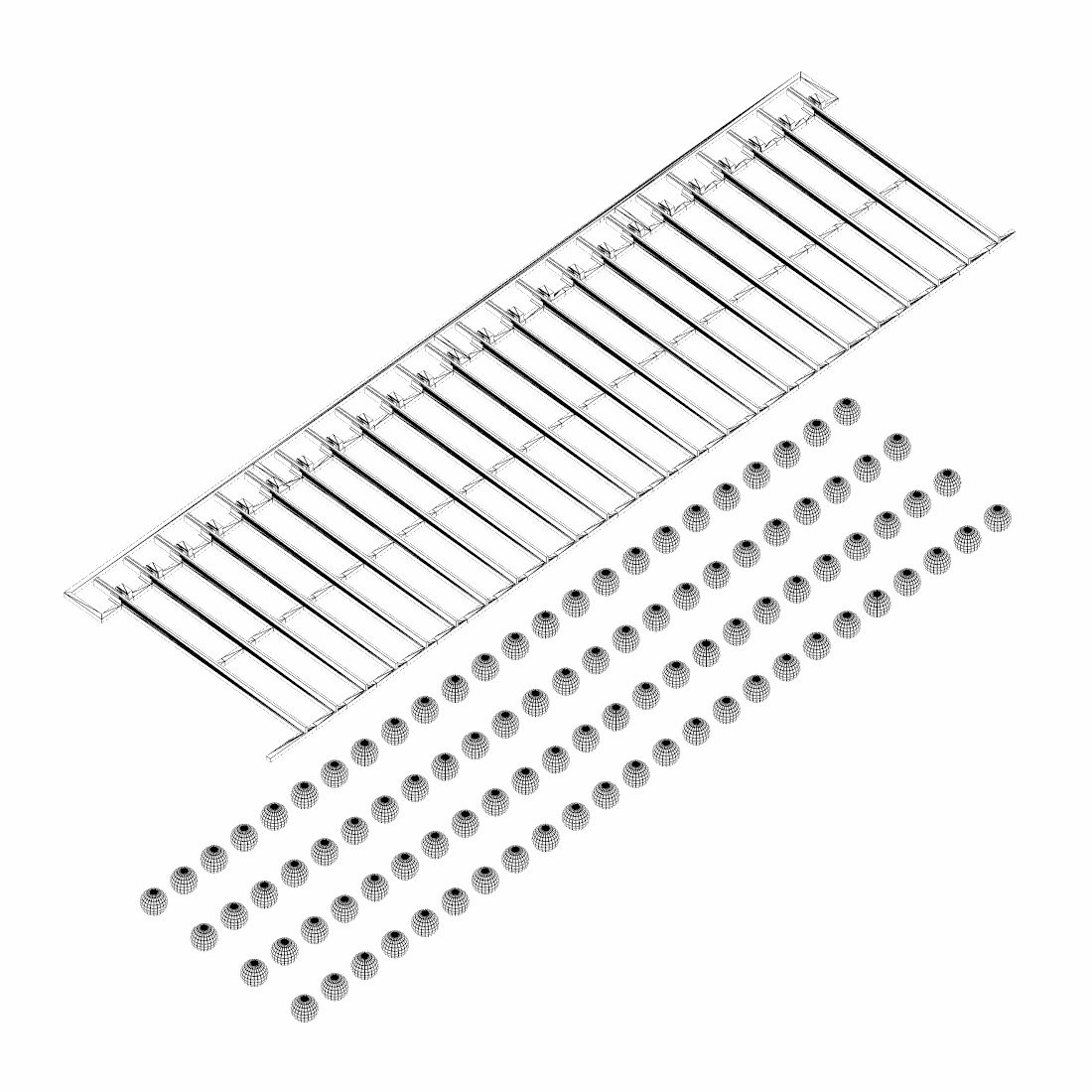 Nike+ Fuelband — An artistic representation of the Nike+ FuelBand allowed passers-by to control a waveform, created by 24 rows of four balls hanging from custom-made metal rods.
Nike Flyknit — An interpretation of the knitting process as a kinetic sculpture, showcasing the lightness and adaptability of the Flyknit product. The waveform of the reflective wires varies as spinning motors connected to each wire change speed.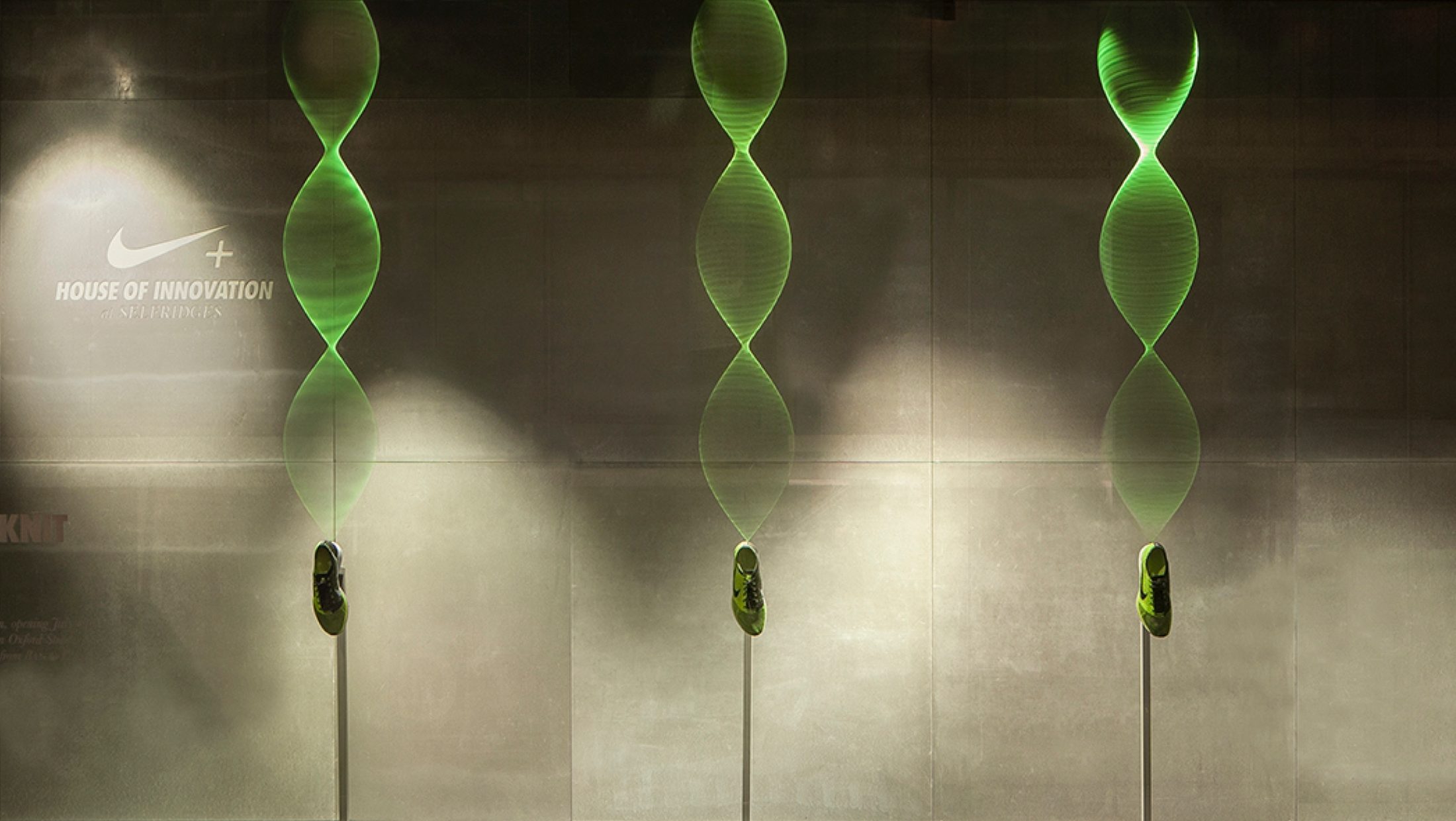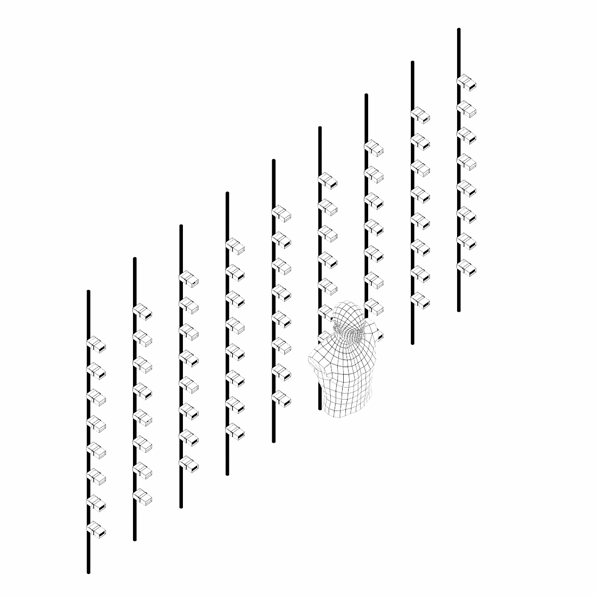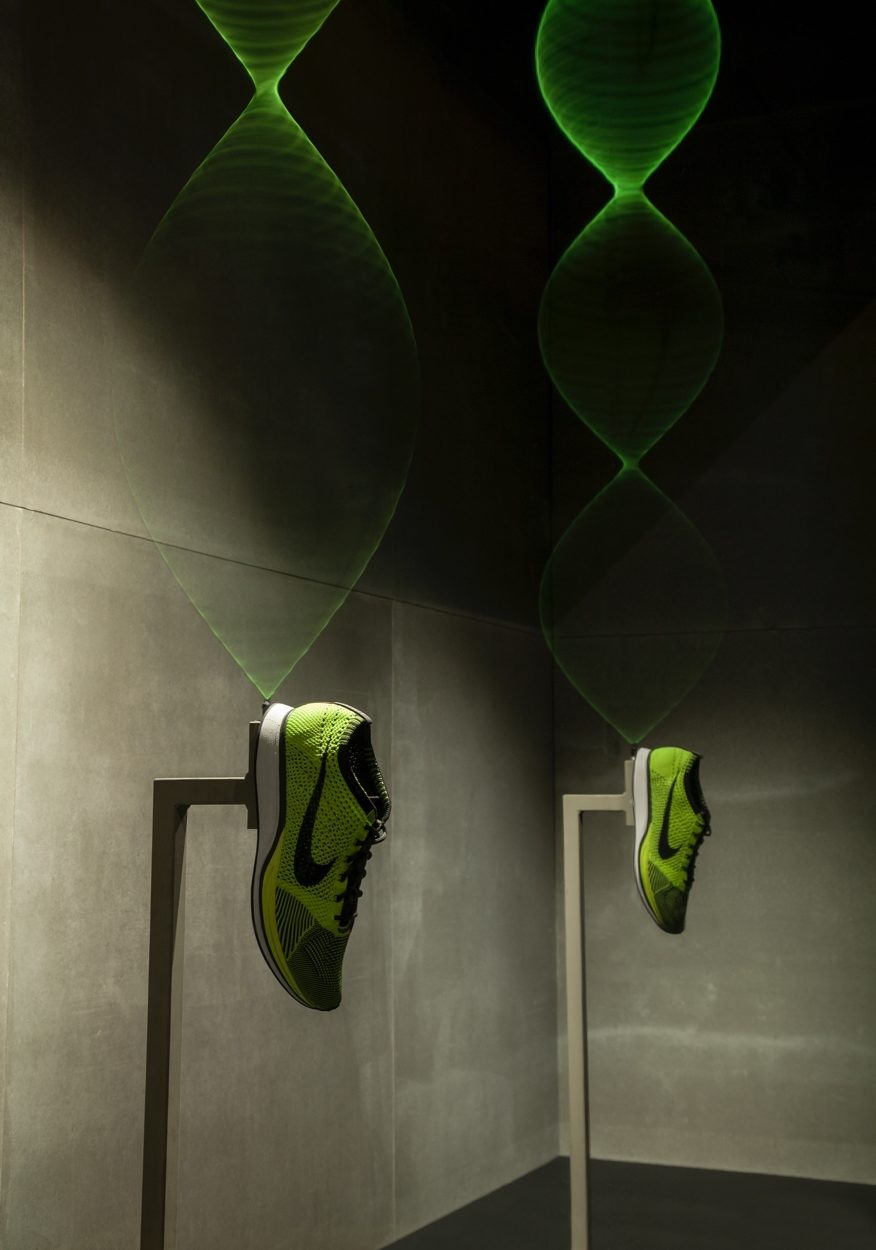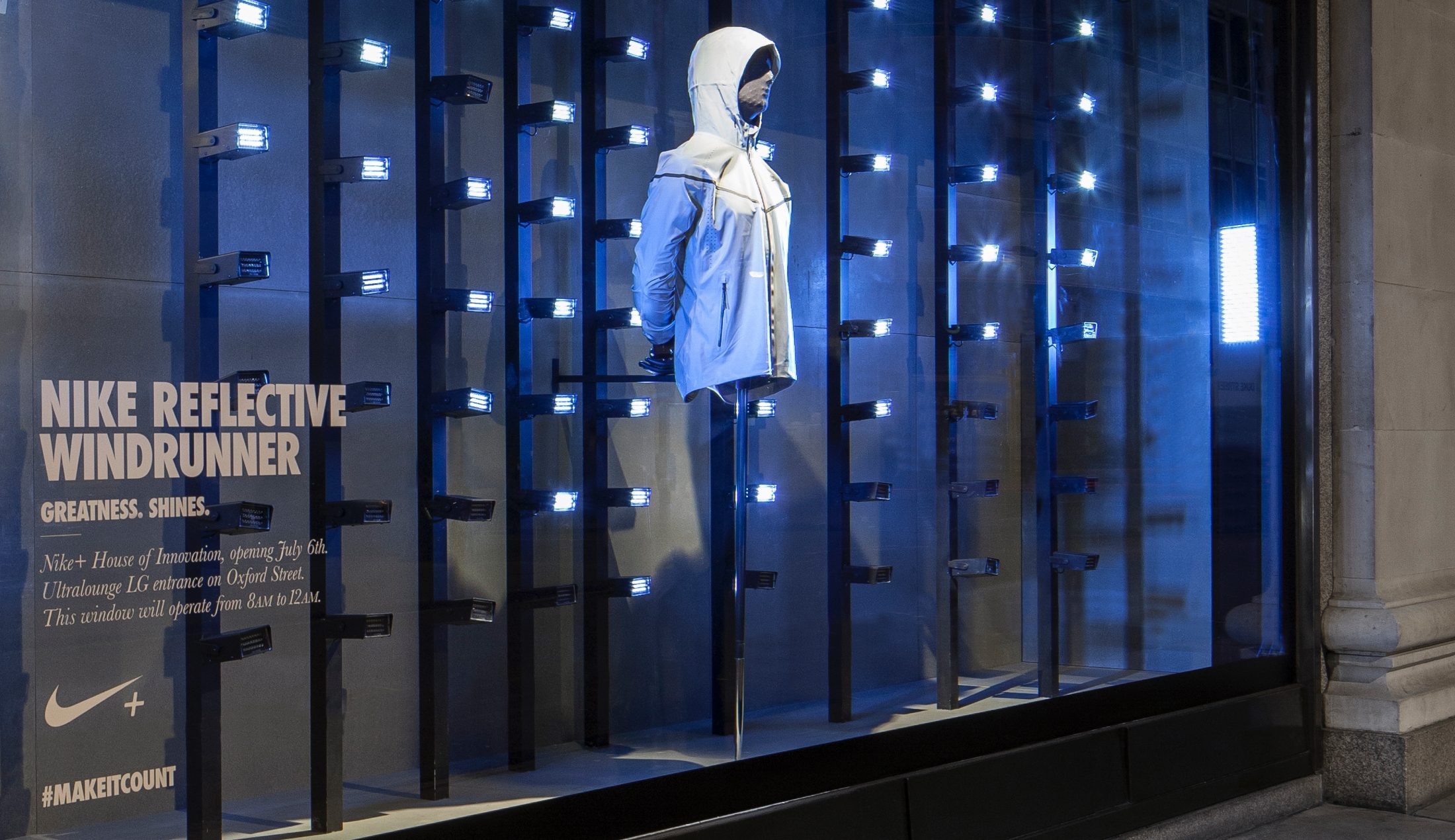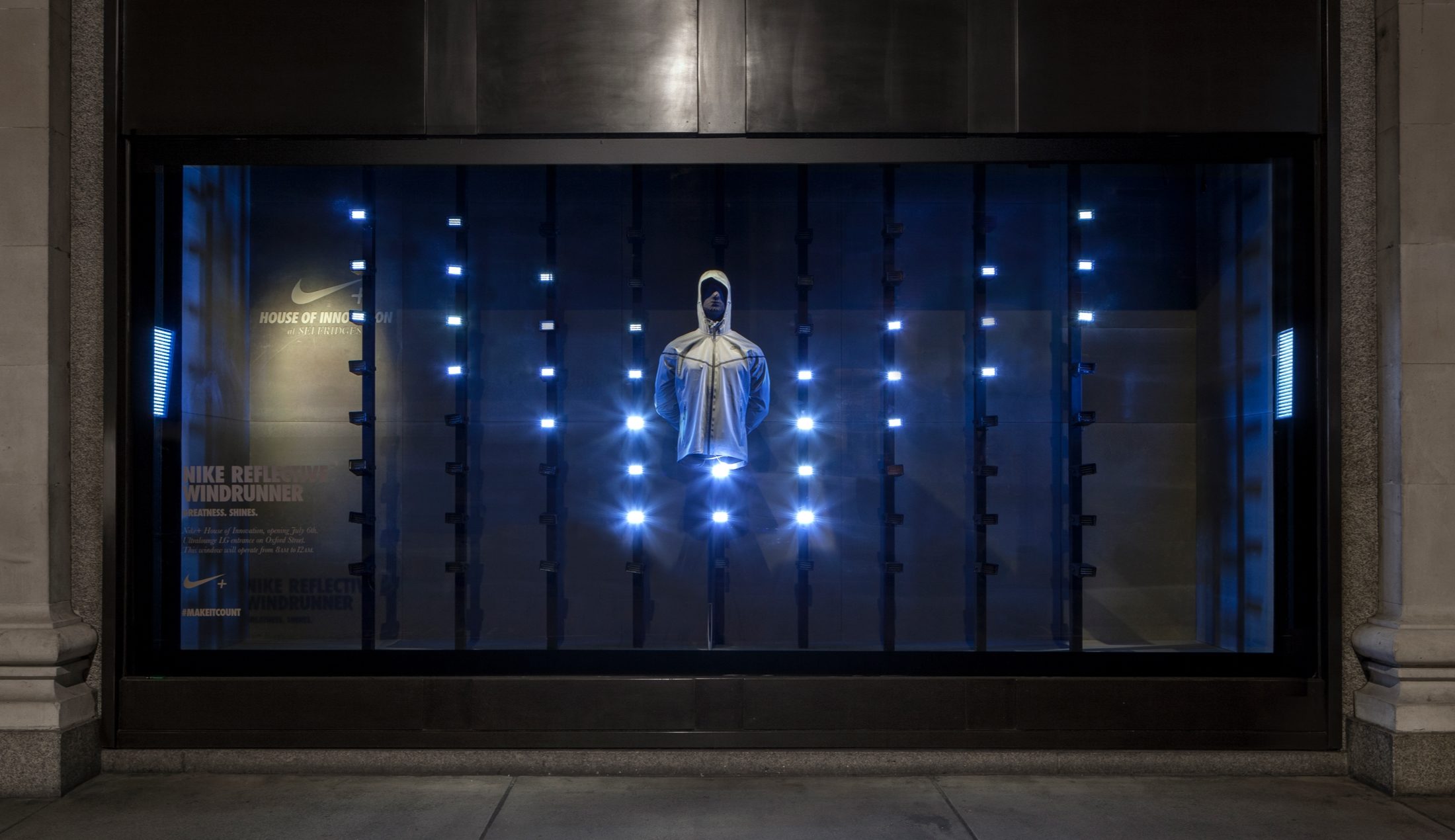 Nike Medal Stand — By surrounding the highly reflective Nike Medal Stand Jacket with a matrix of 74 strobe lights capable of displaying animated
bitmap sequences, the product is illuminated in a visually stunning way, referring to the flashing cameras at award ceremonies.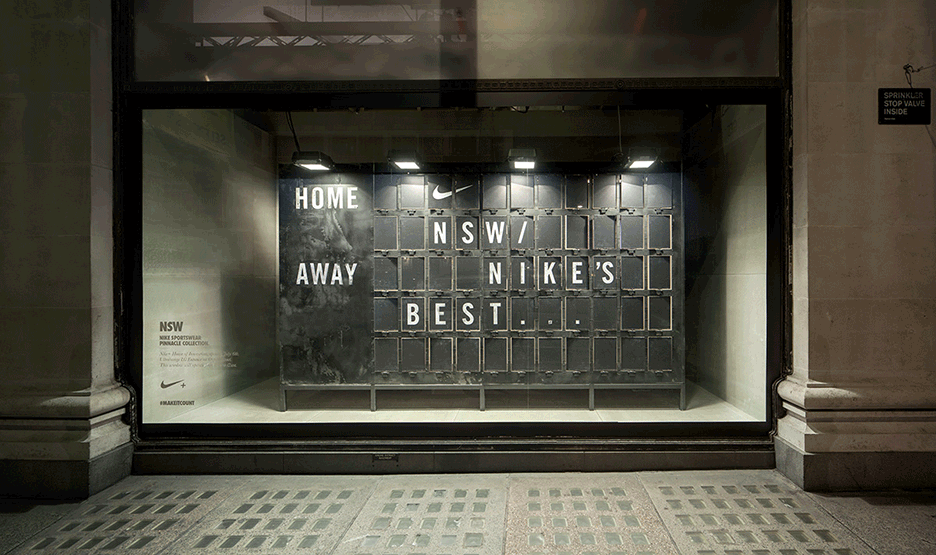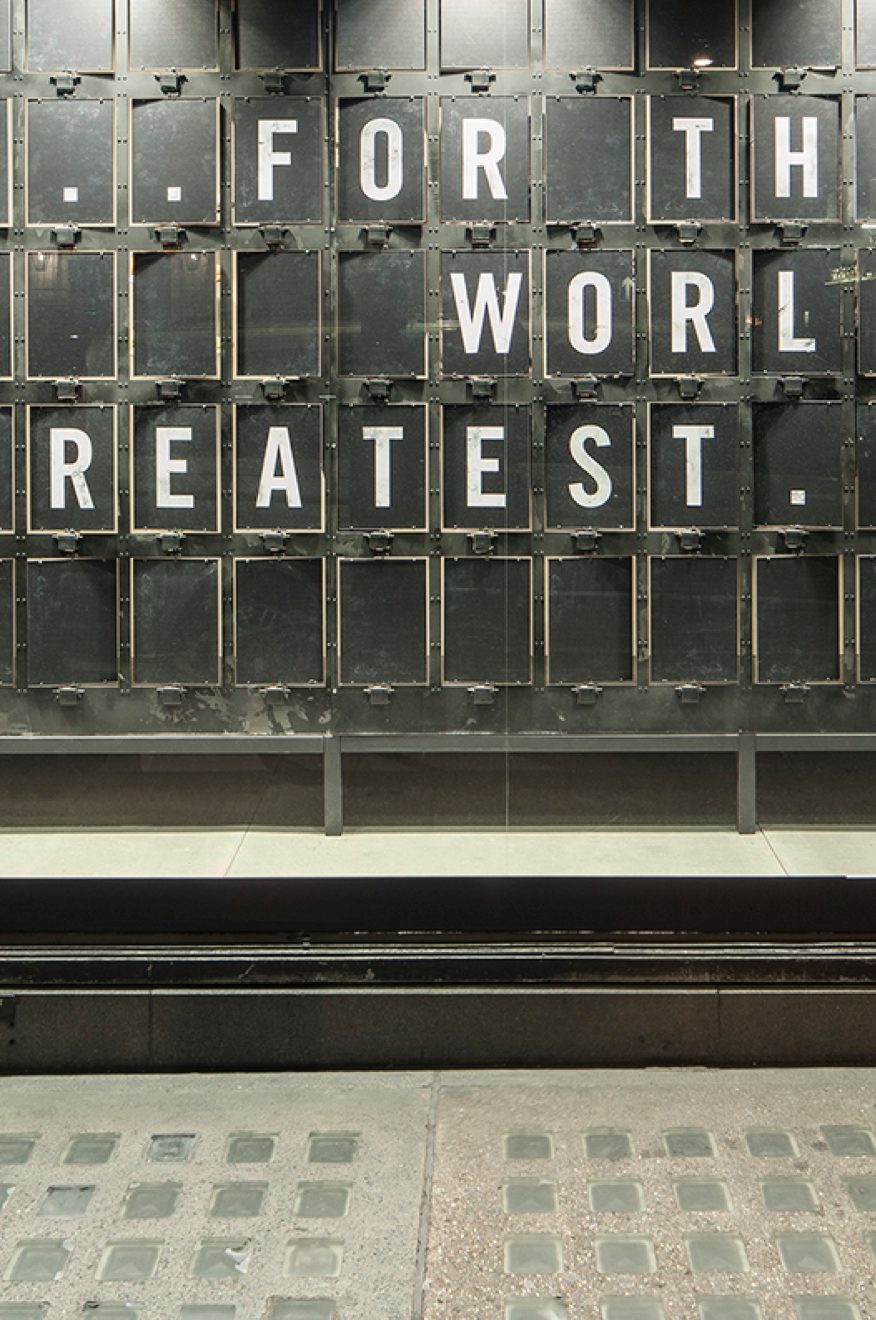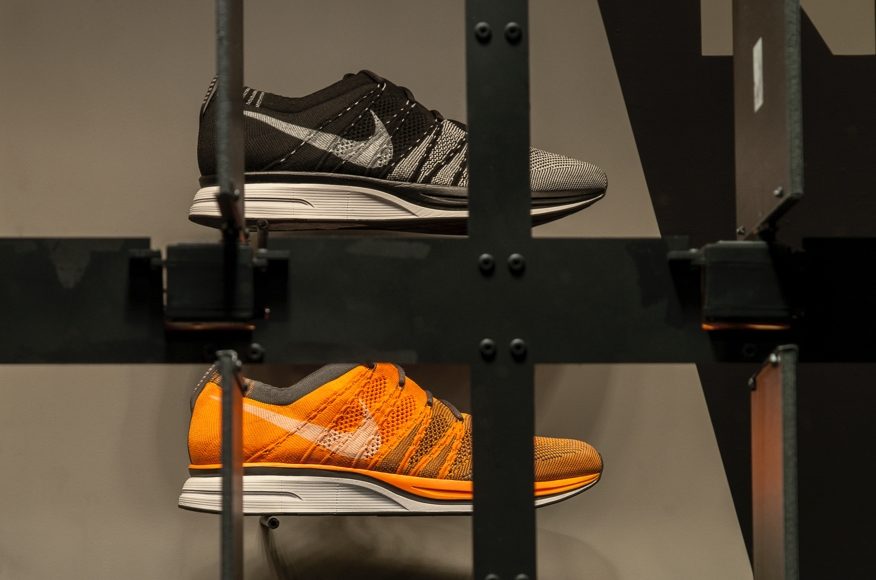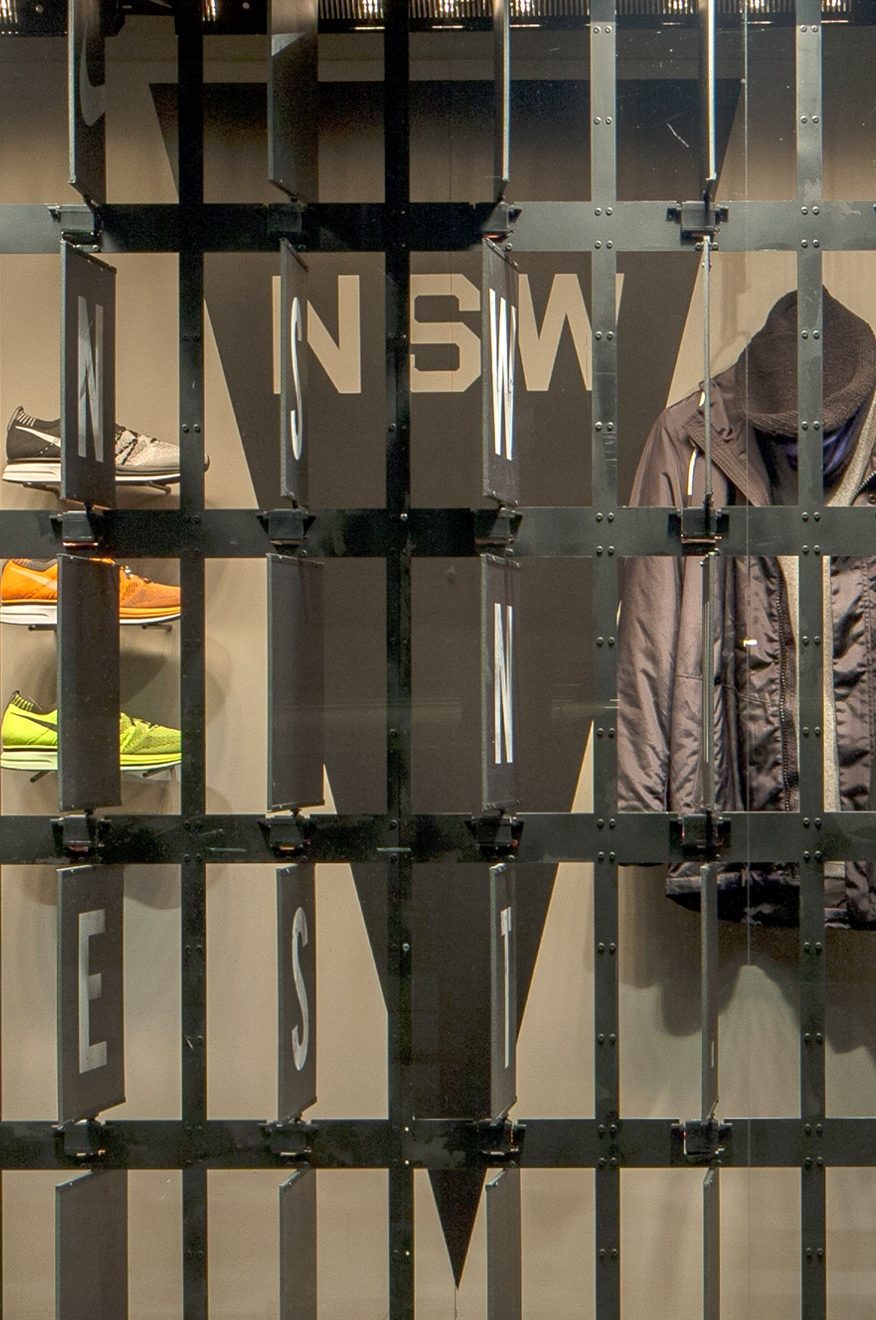 Nike Sportswear — With 55 individually controlled servo motors, a vintage solari-style scoreboard was transformed into a kinetic installation. As people walk past, the letters and numbers flick round to reveal the two quotes on the back and front of the flaps as well as the Nike Sportswear Collection behind the flaps.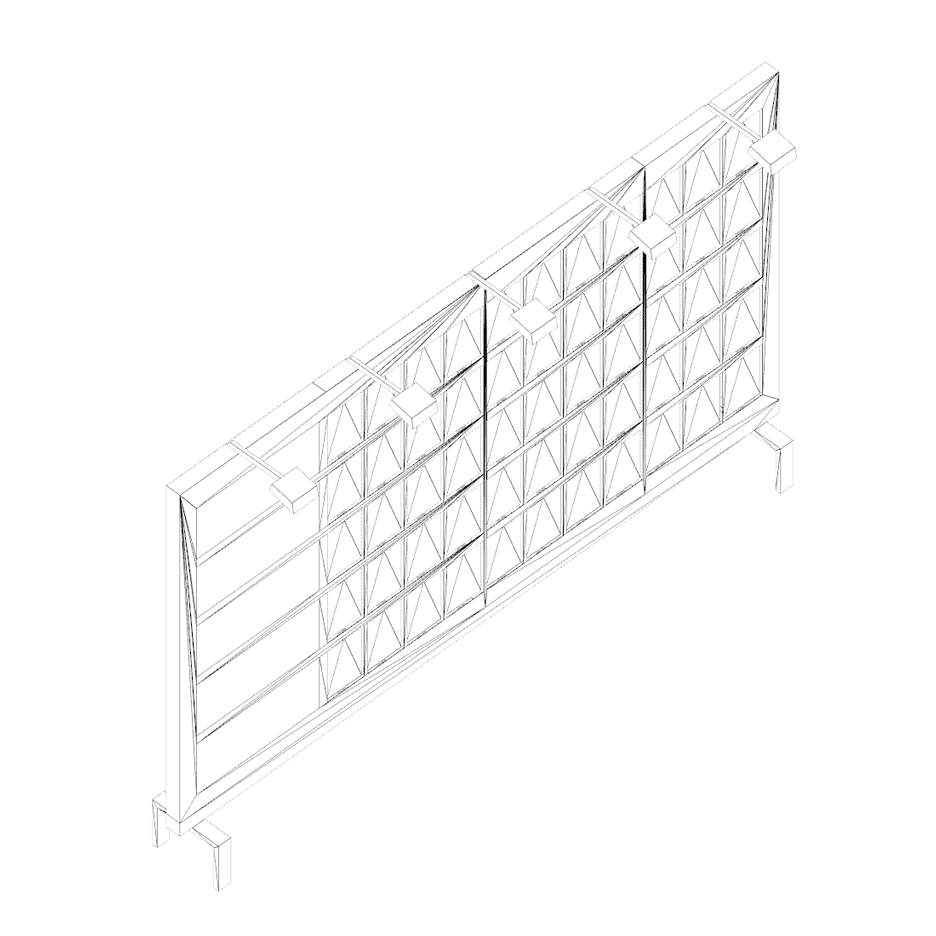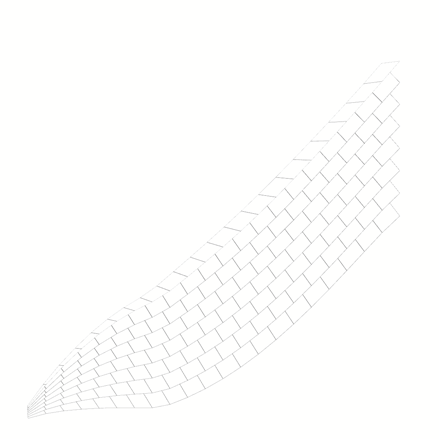 Nike LunarGlide+ 4 — Showcasing the dynamic support of the new and improved Nike LunarGlide+ 4, the sole is extruded into a giant kinetic foam sculpture. Through the use of a computer-controlled linear actuator, the model slowly moves back and forth to emphasize the adaptability of the foam.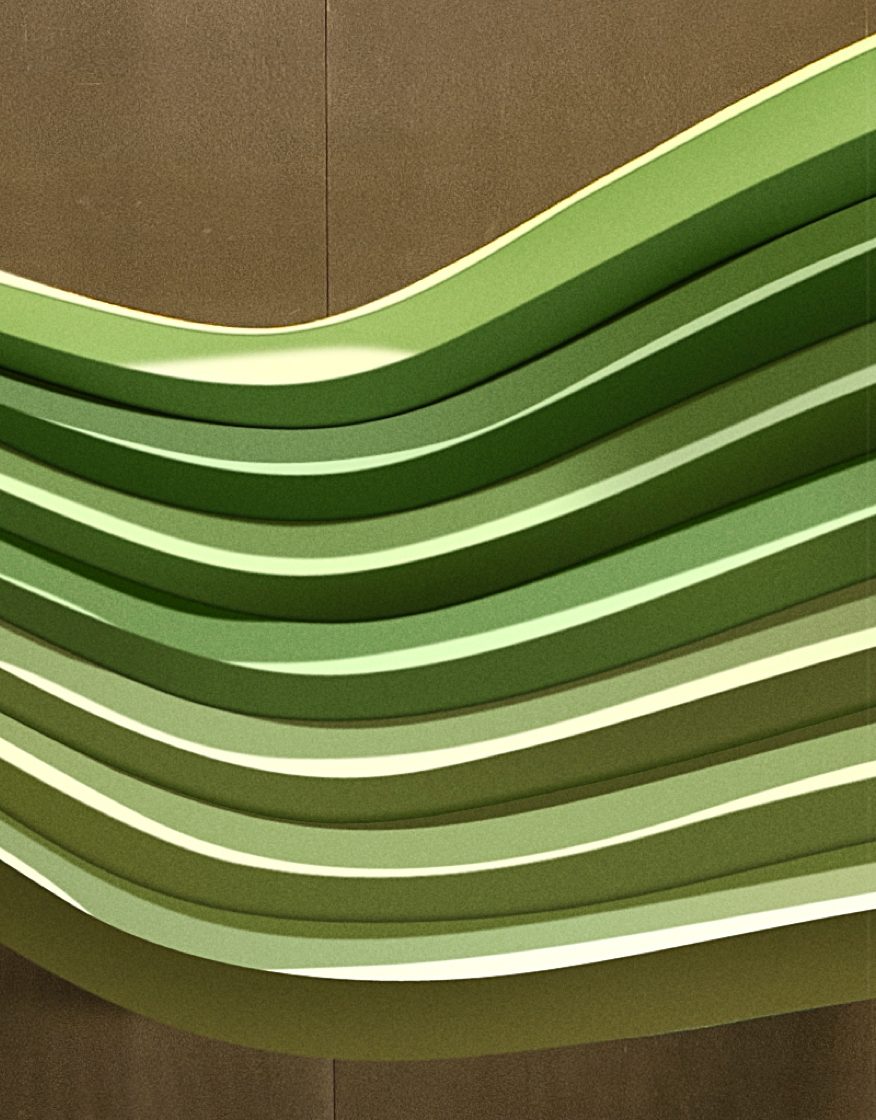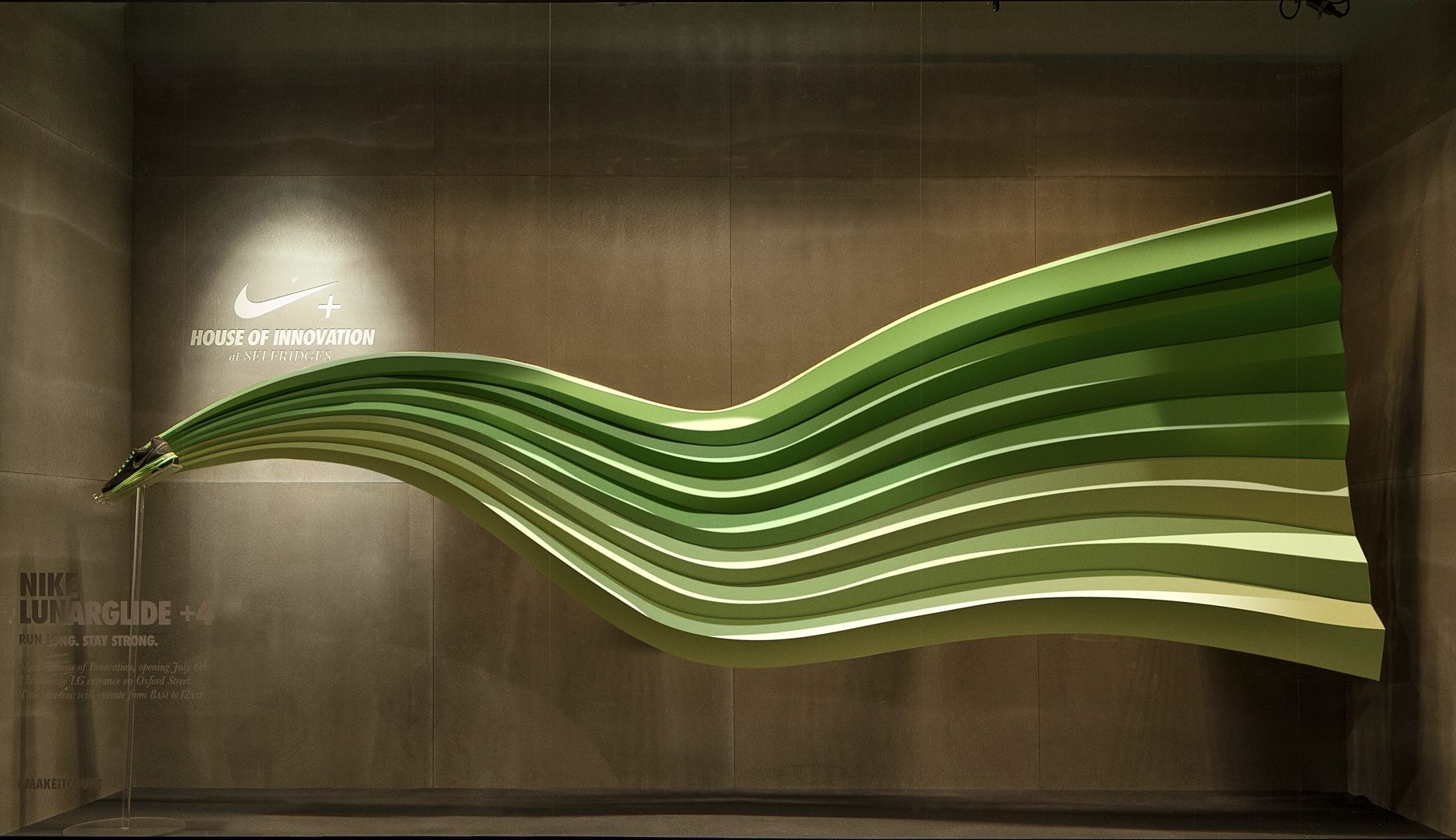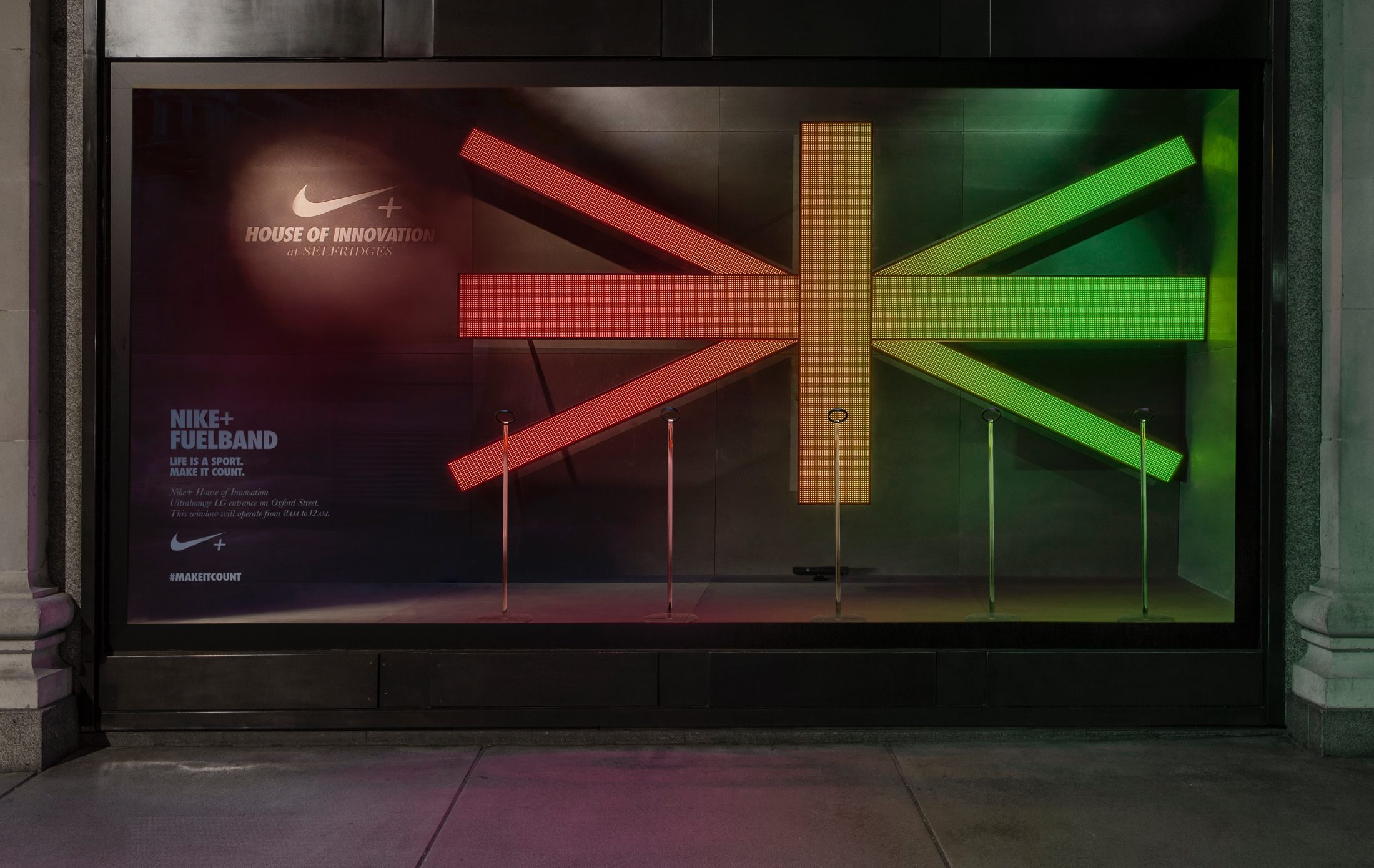 Nike+ Fuelband (Oxford street) — The Union Jack became a three-dimensional interactive installation. Mimicking the basic concept of the Nike+ FuelBand, the movement of people in front of the window causes LED tiles to fade from red to green. The more movement, the greener the installation.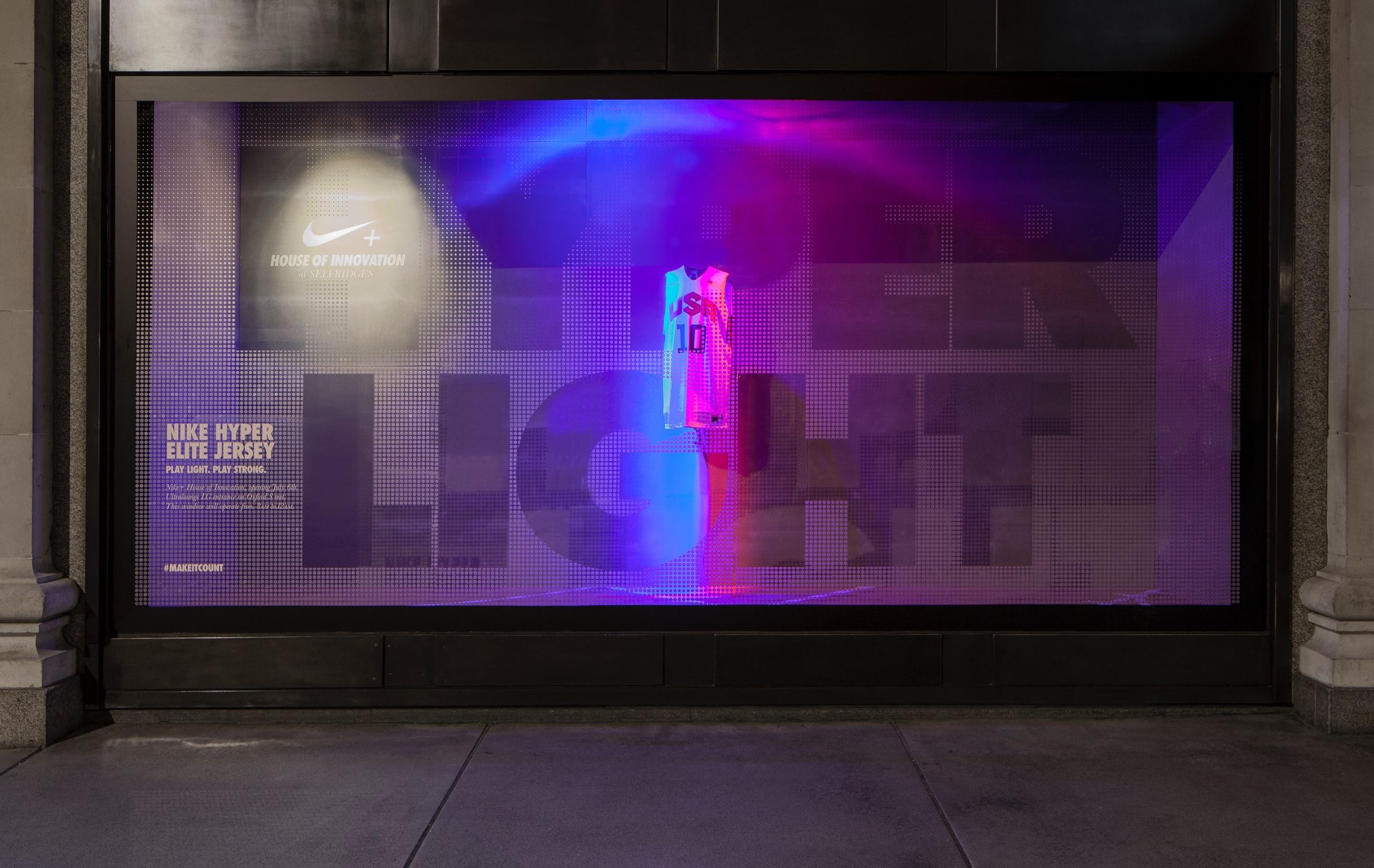 Nike+ Lunar ESP — By employing custom-created software, two kinects and a hi-resolution camera, passers-by could experience Nike+ ESP technology featured in the Lunar+ ESP shoes without actually wearing the product. Jump high, get the data, replay the movie, and save it to the gallery.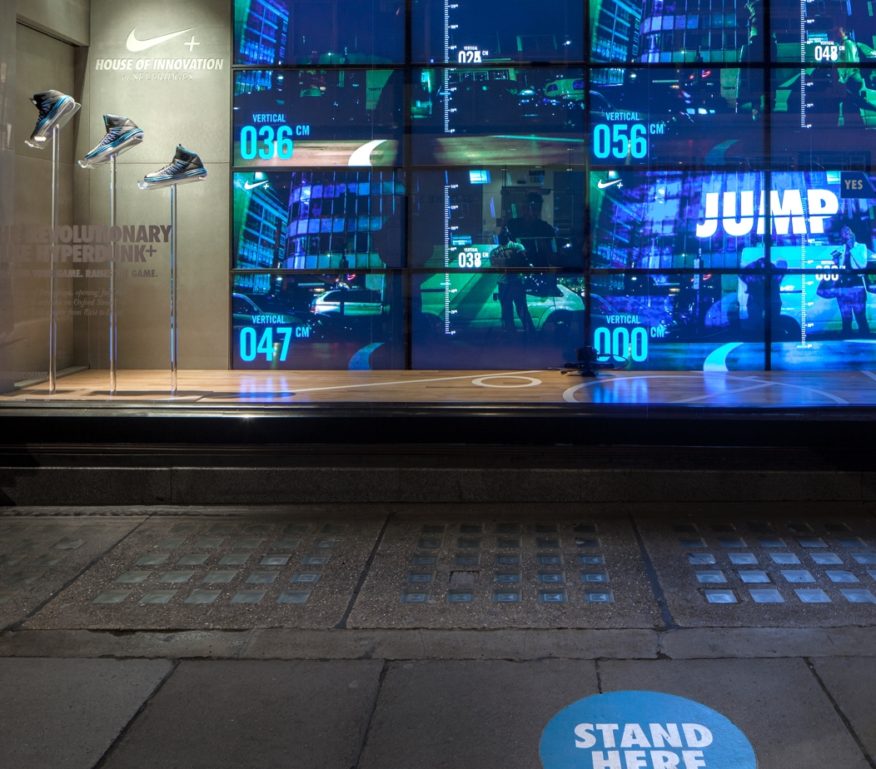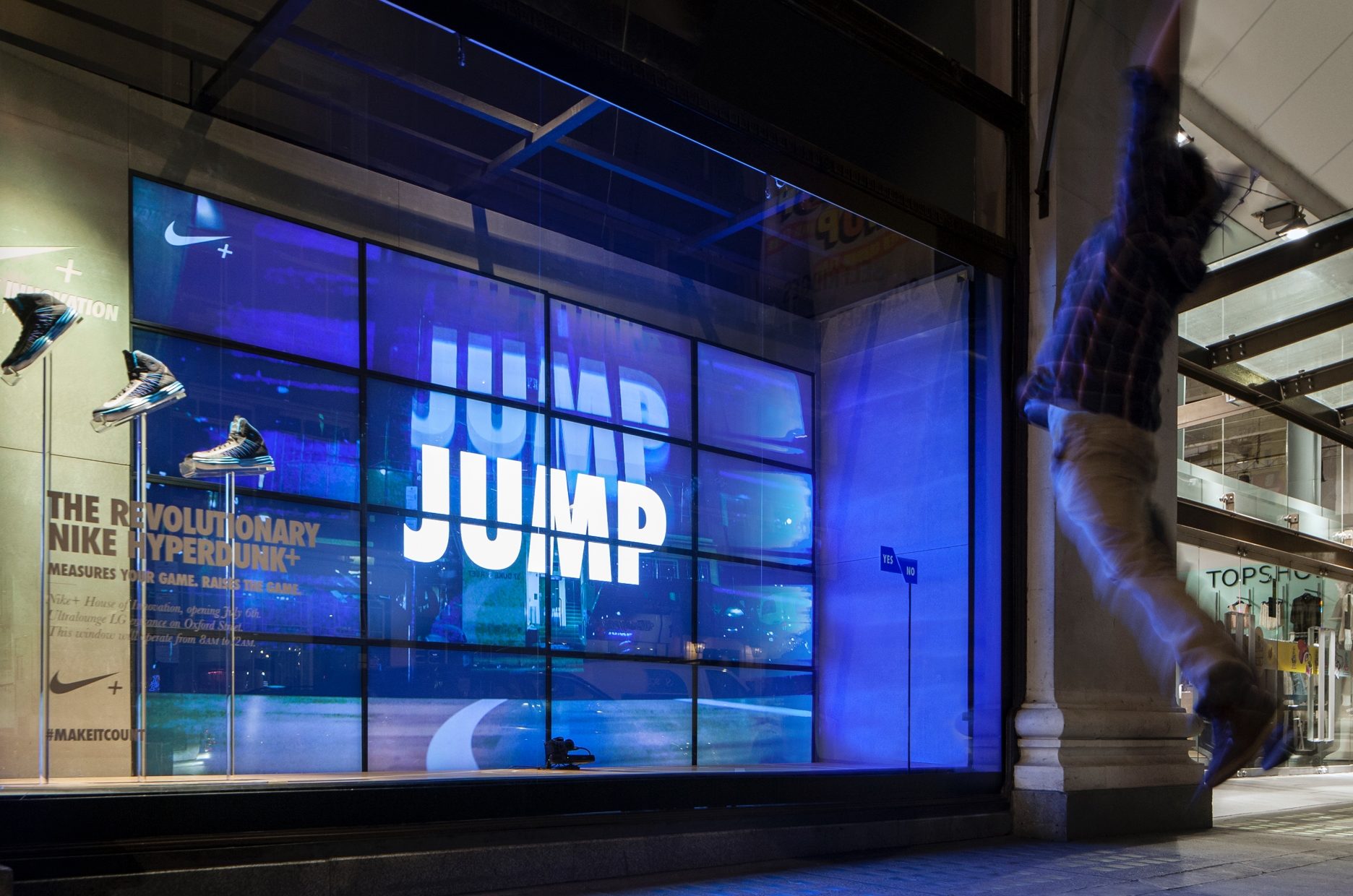 Client
Date
Partners
Interactive Development
Set Build
Collaborators
Nike Brand design
Press & Awards
Golden Cannes Lion - Design Point of Sale
Golden Lamp award ADCN