Misguiding Materiality
Joining creative forces. Material Turn is a book published jointly by Baumeister Jung, Supermarché, and …,staat. A project at the intersection of art, fashion, design and photography, the book presents a series of garments designed ad hoc by Melitta Baumeister and photographed by Paul Jung.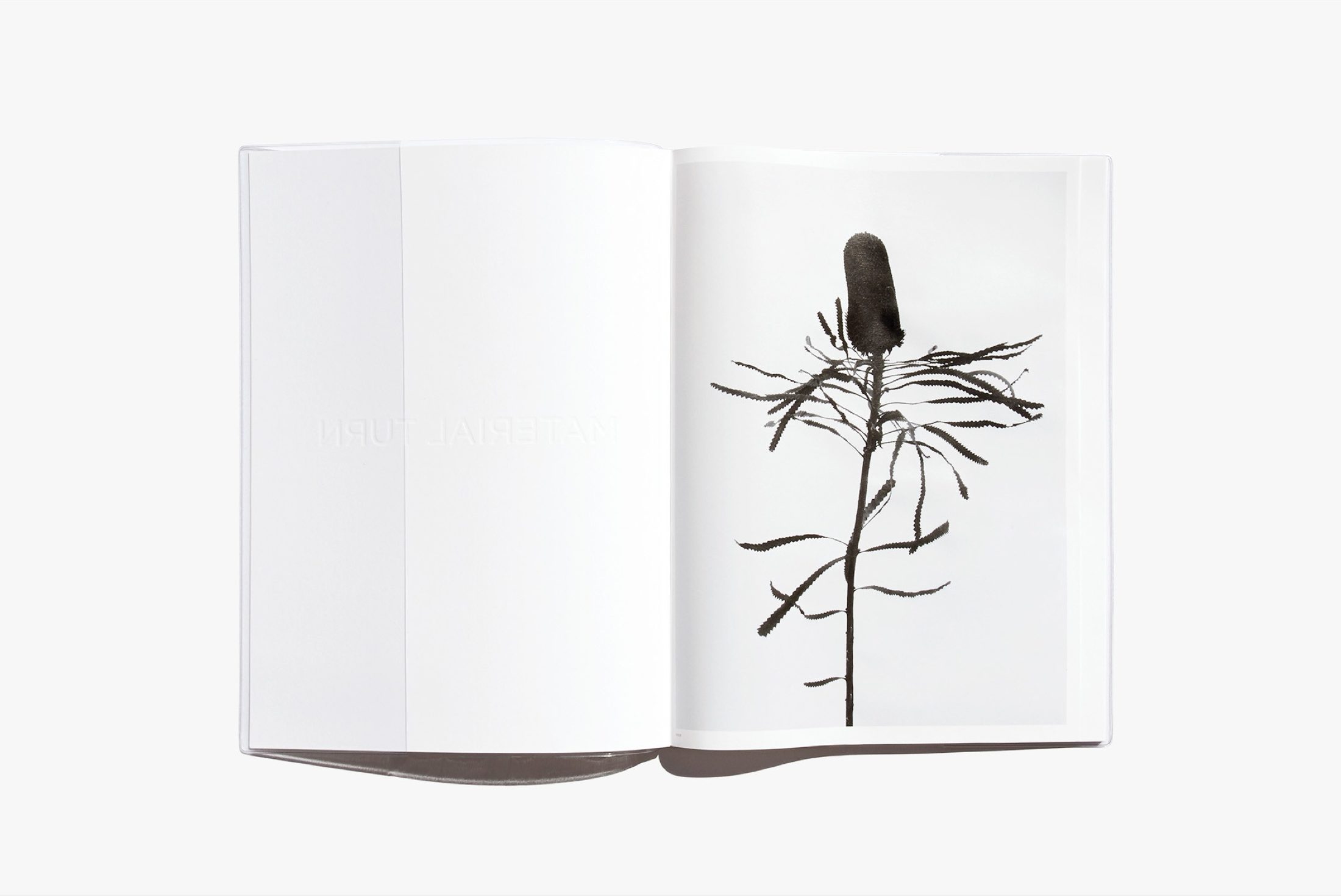 In the book, Baumeister's clothes (which are made of singular materials like Tyvek, black velvet and PVC) are portrayed in a number of abstract situations. The resulting images, in combination with an editorial design that is fluid and free of constraints, lend themselves to interpretation and deceit: the reader is led to make assumptions on the materiality of the garments based on their reflectiveness, the acting of the model, and the size and positioning of the images.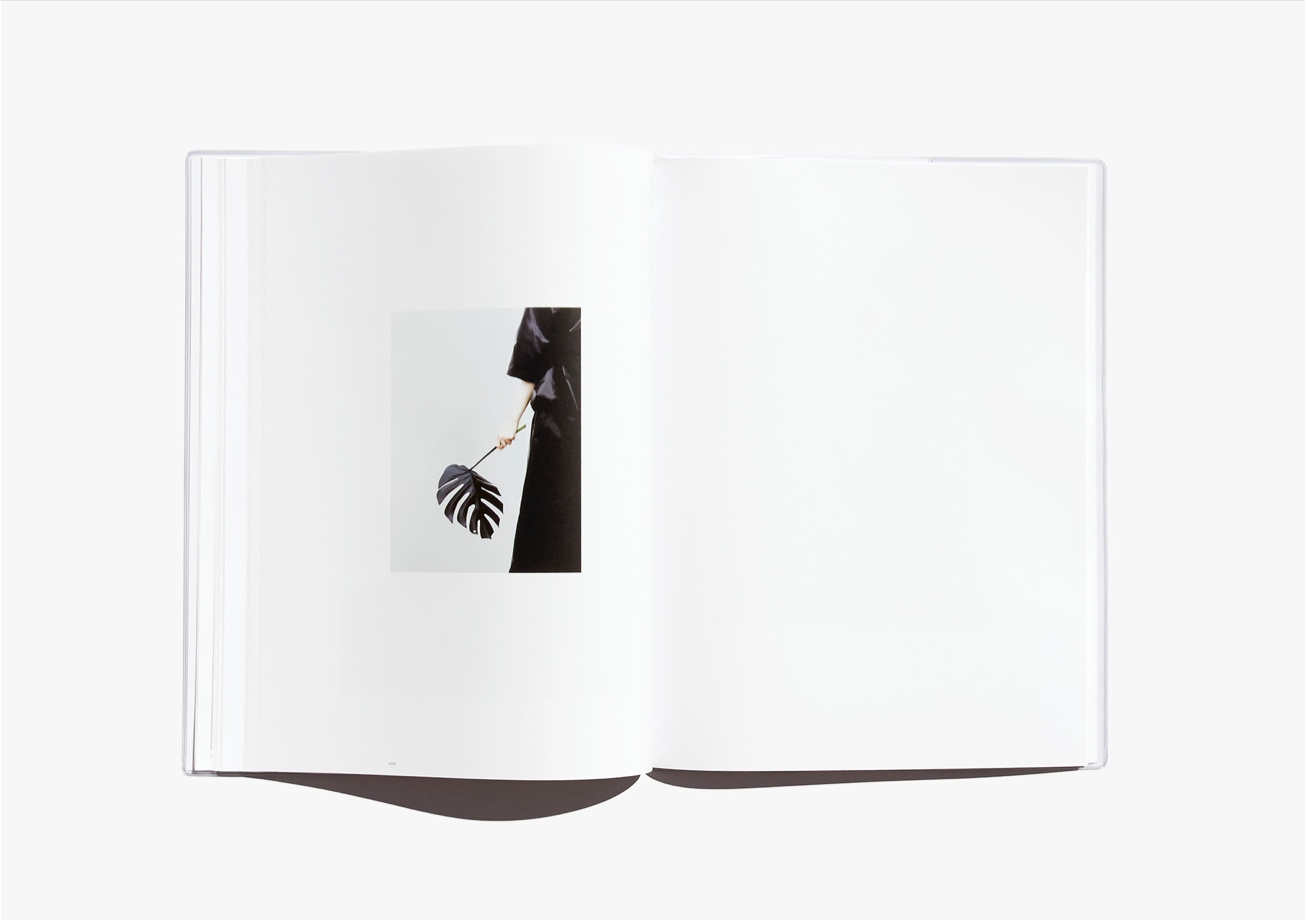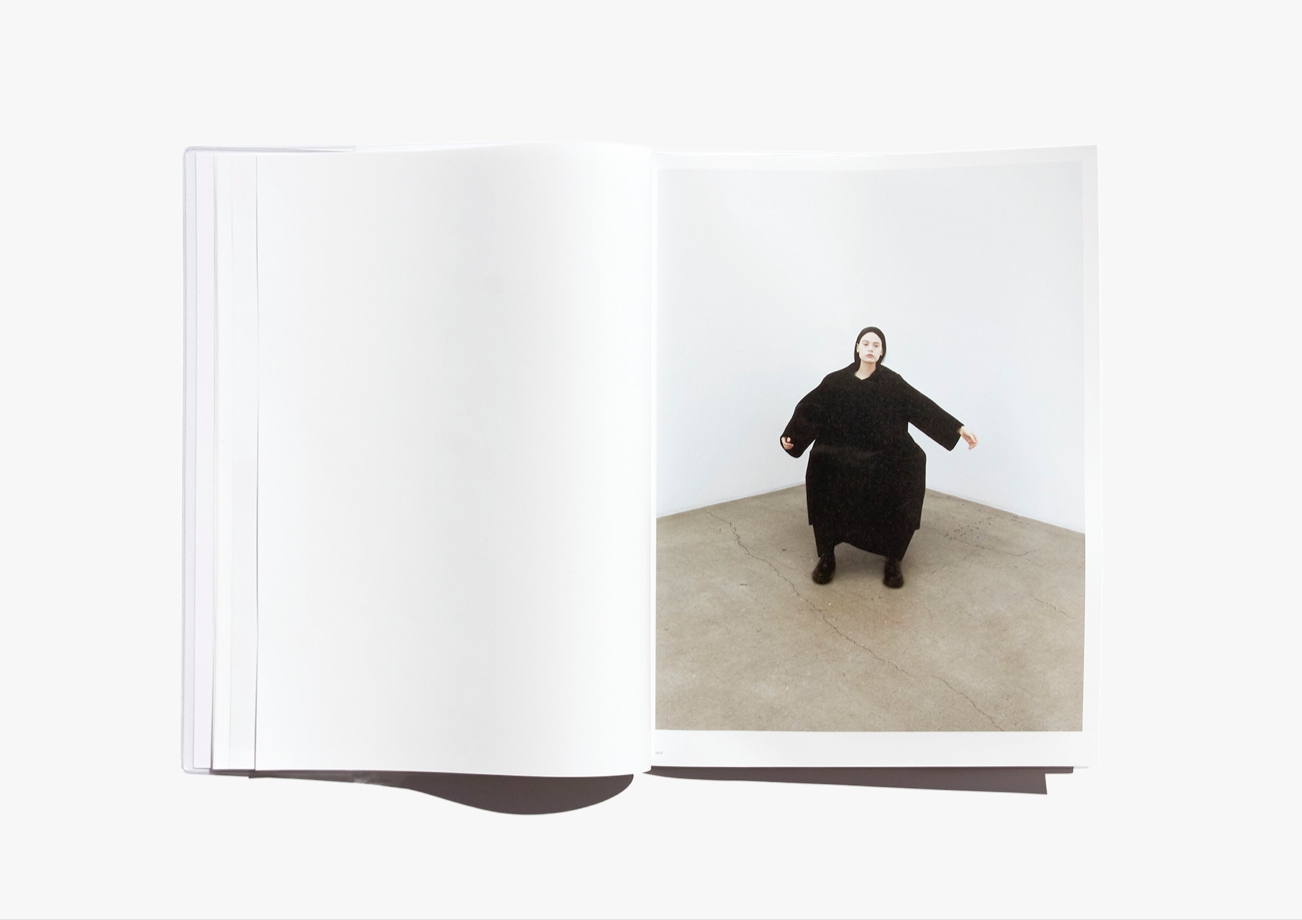 Taking advantage of its subject matter, the publication is printed on various weights of the same paper. Pages with the thinnest paper are printed on one side only, resulting in a number of intermediate stages where the only visible thing is a phantasmagorical rendering of the images underneath the page.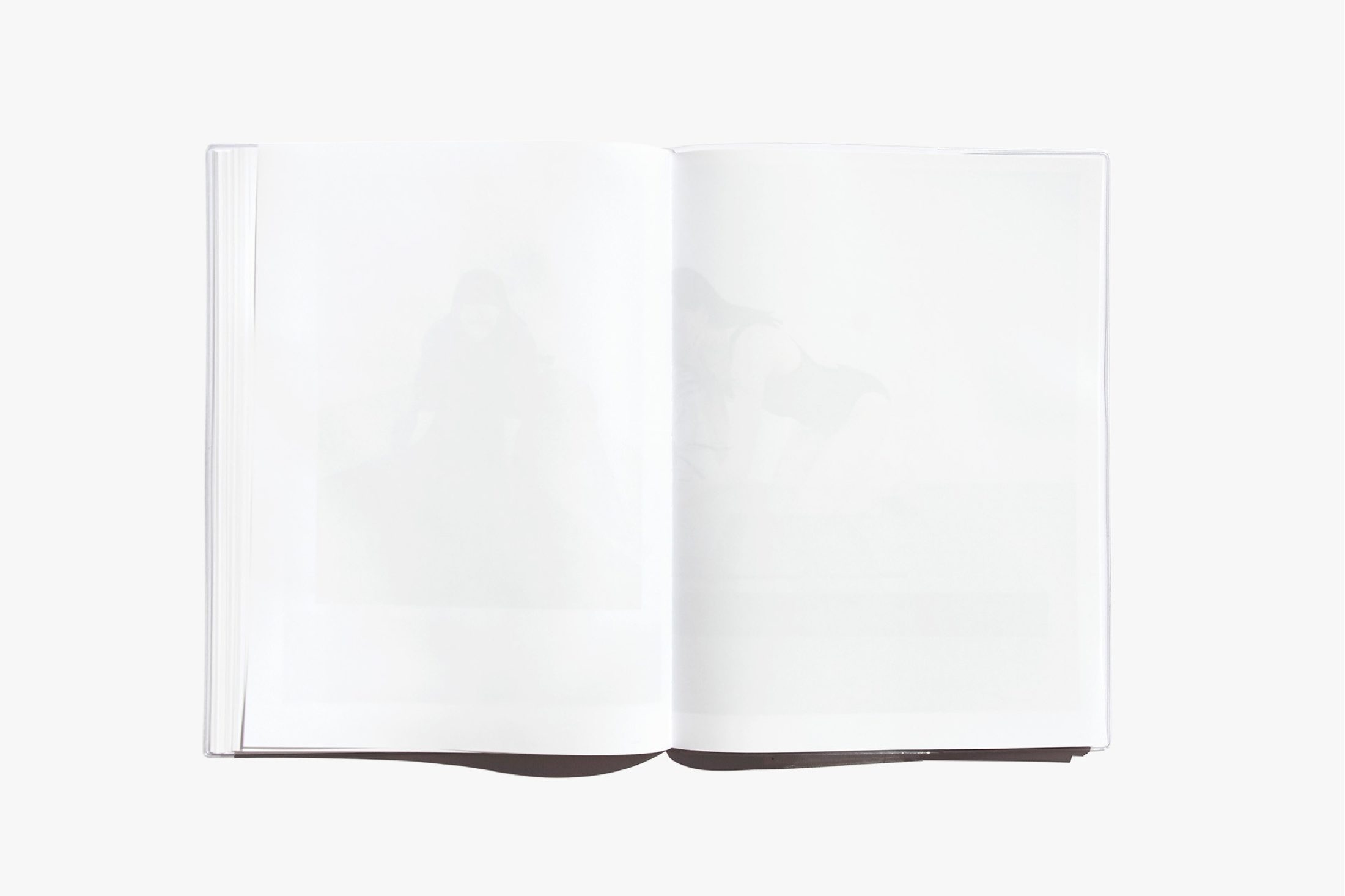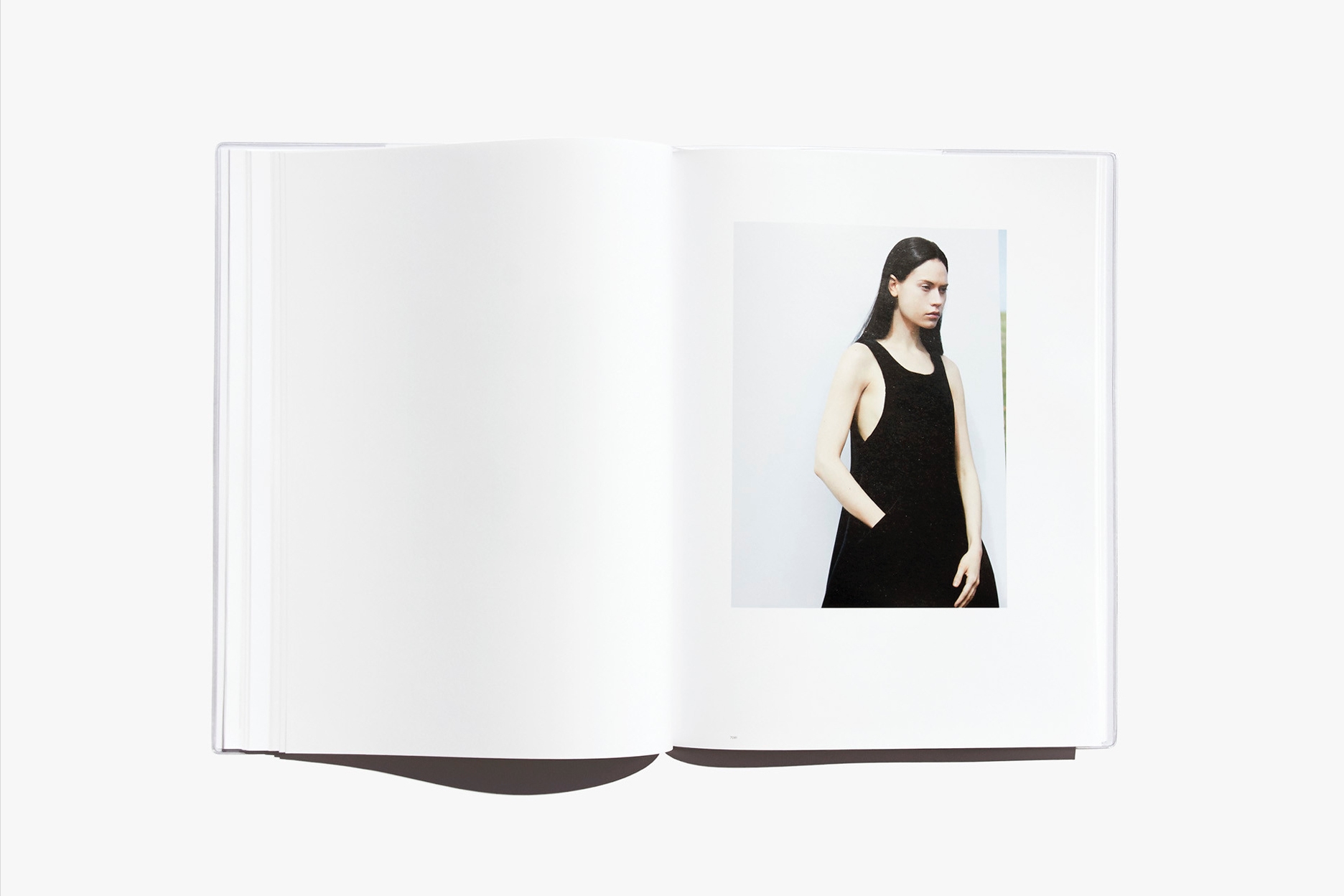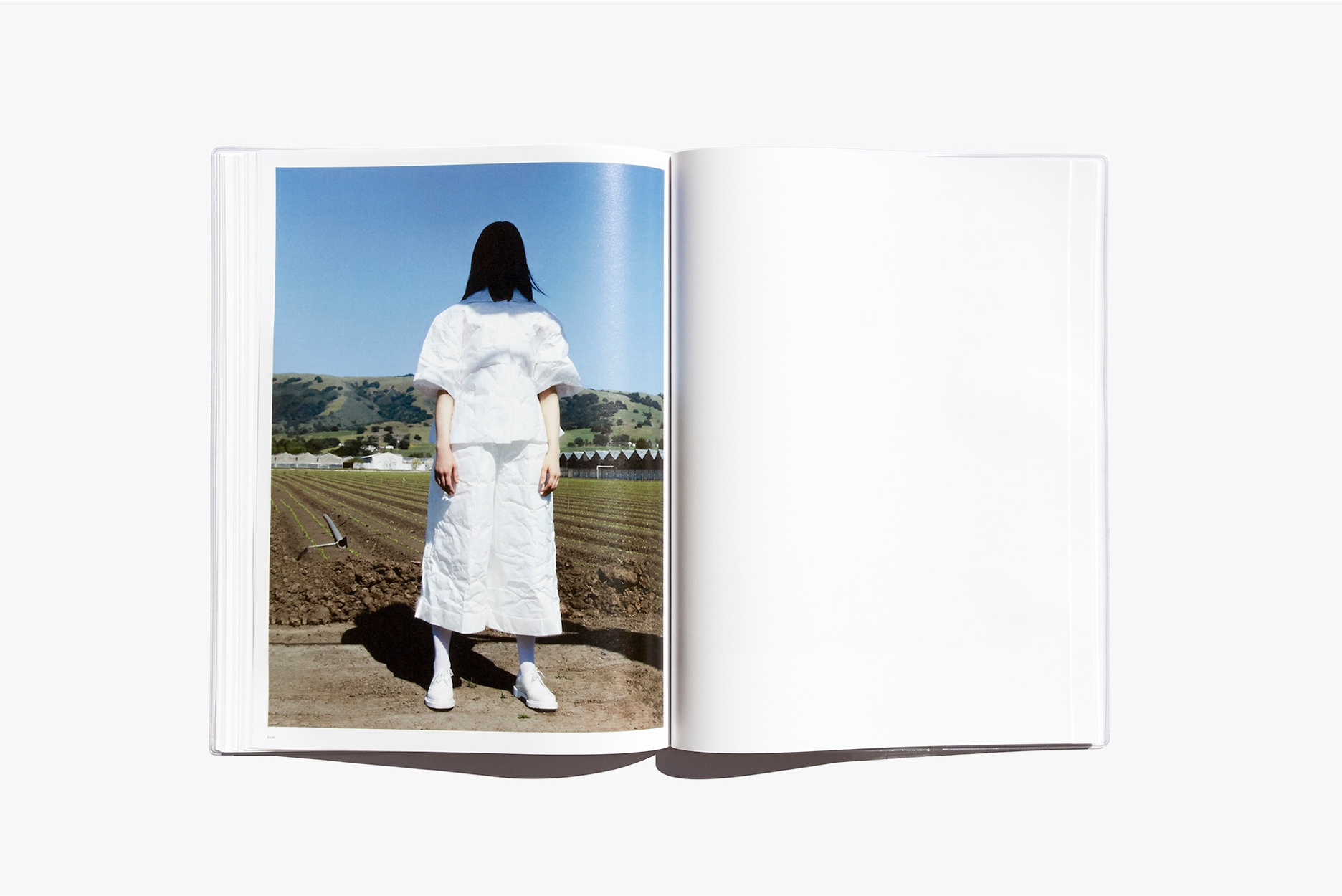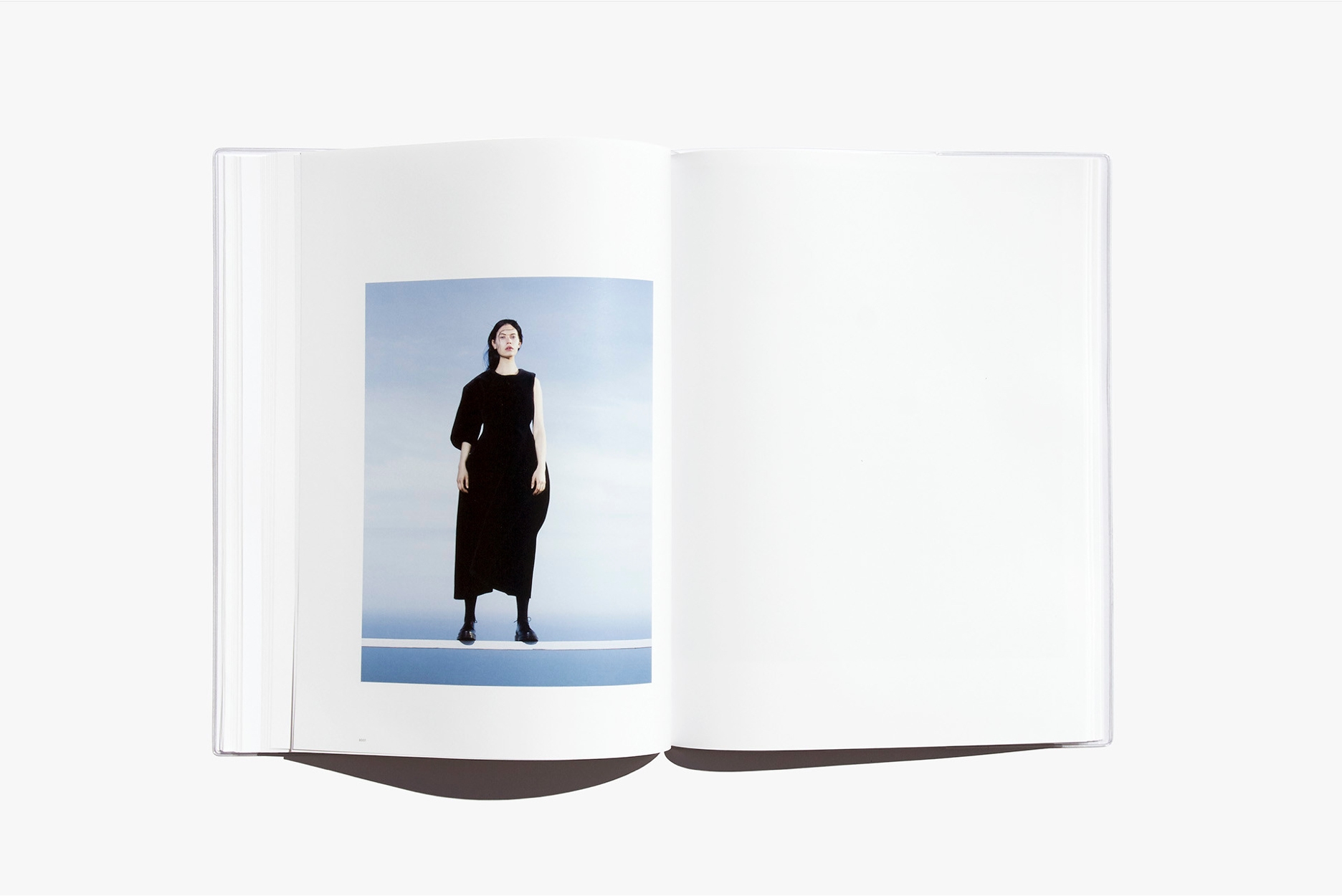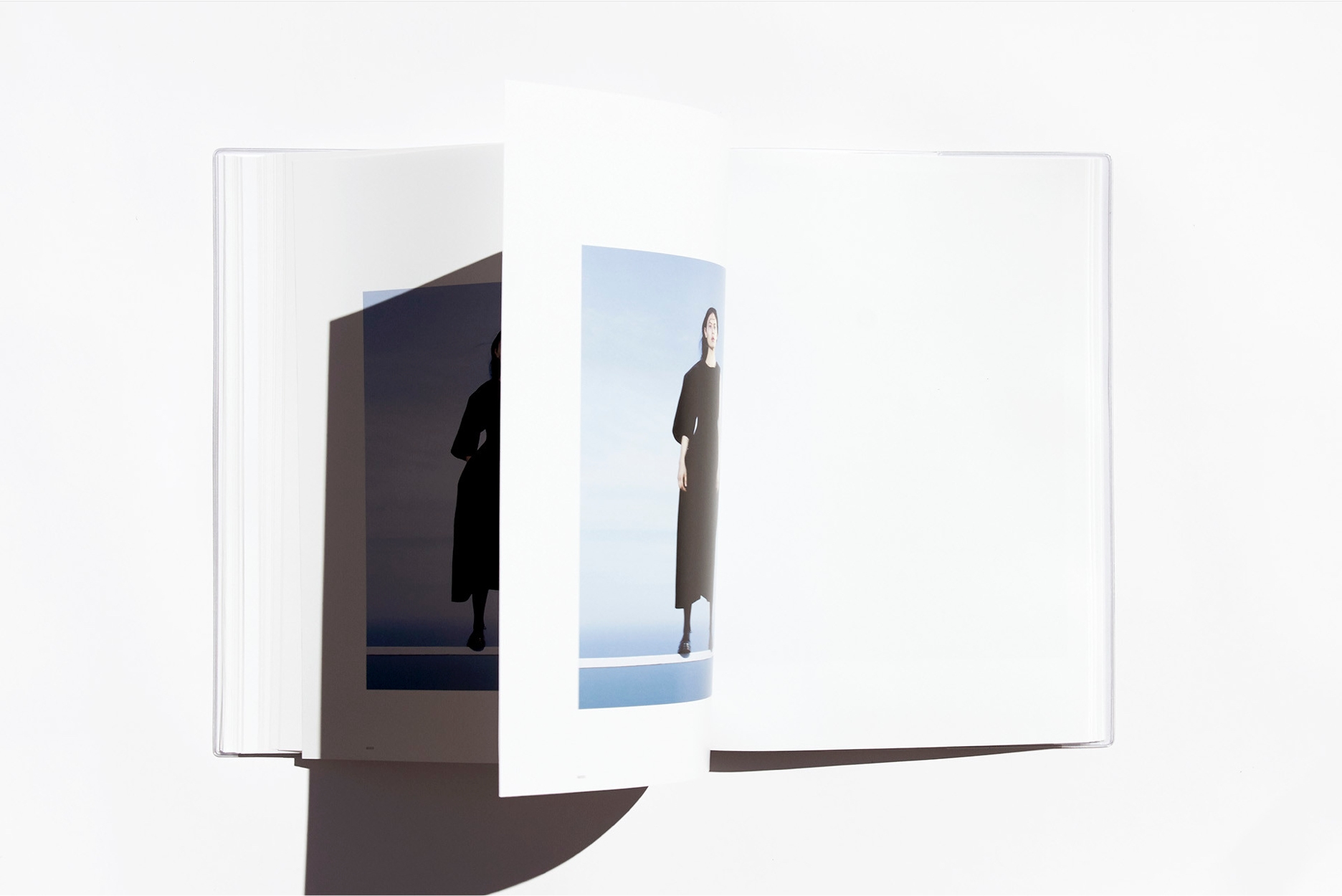 Image

1

of 4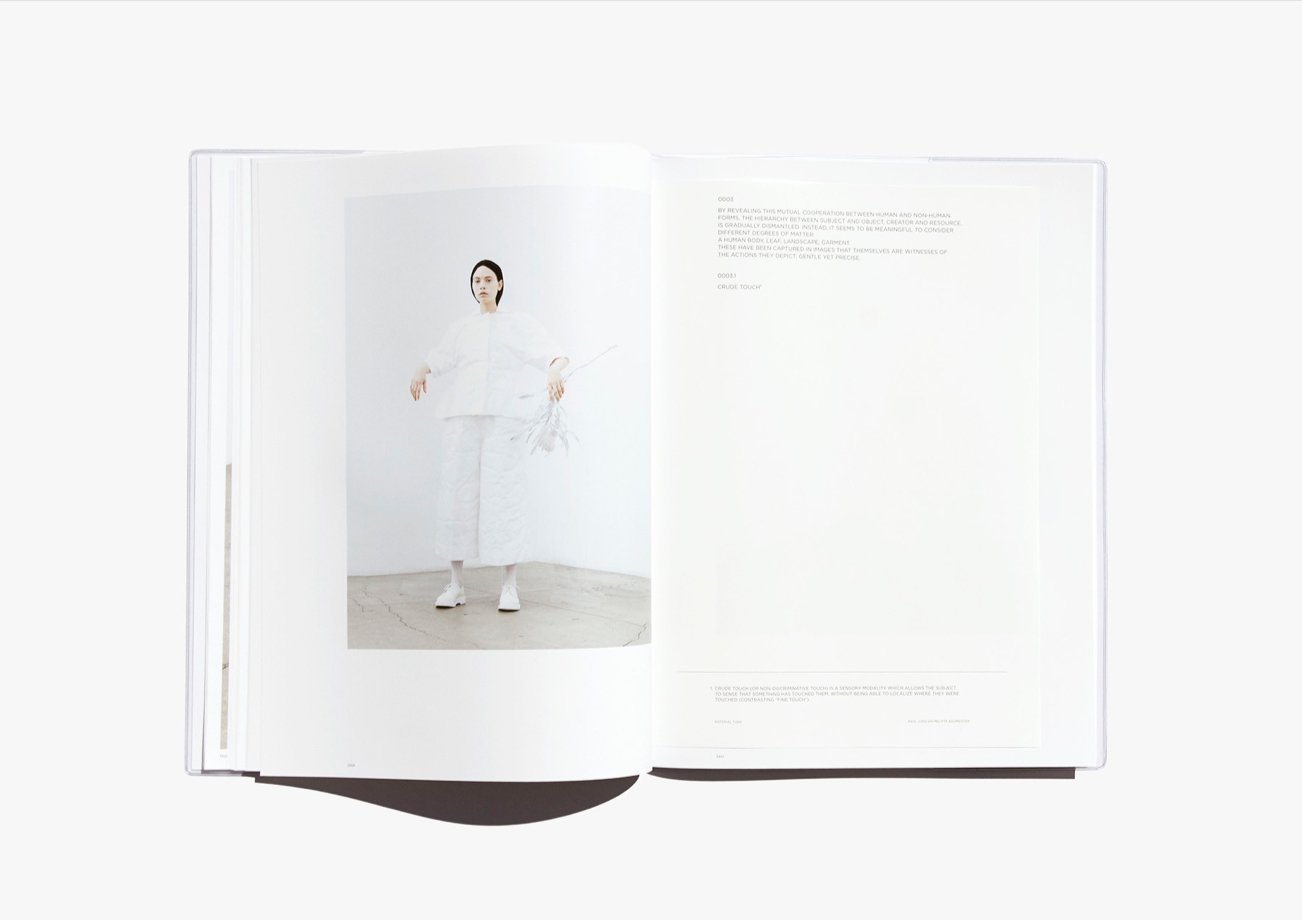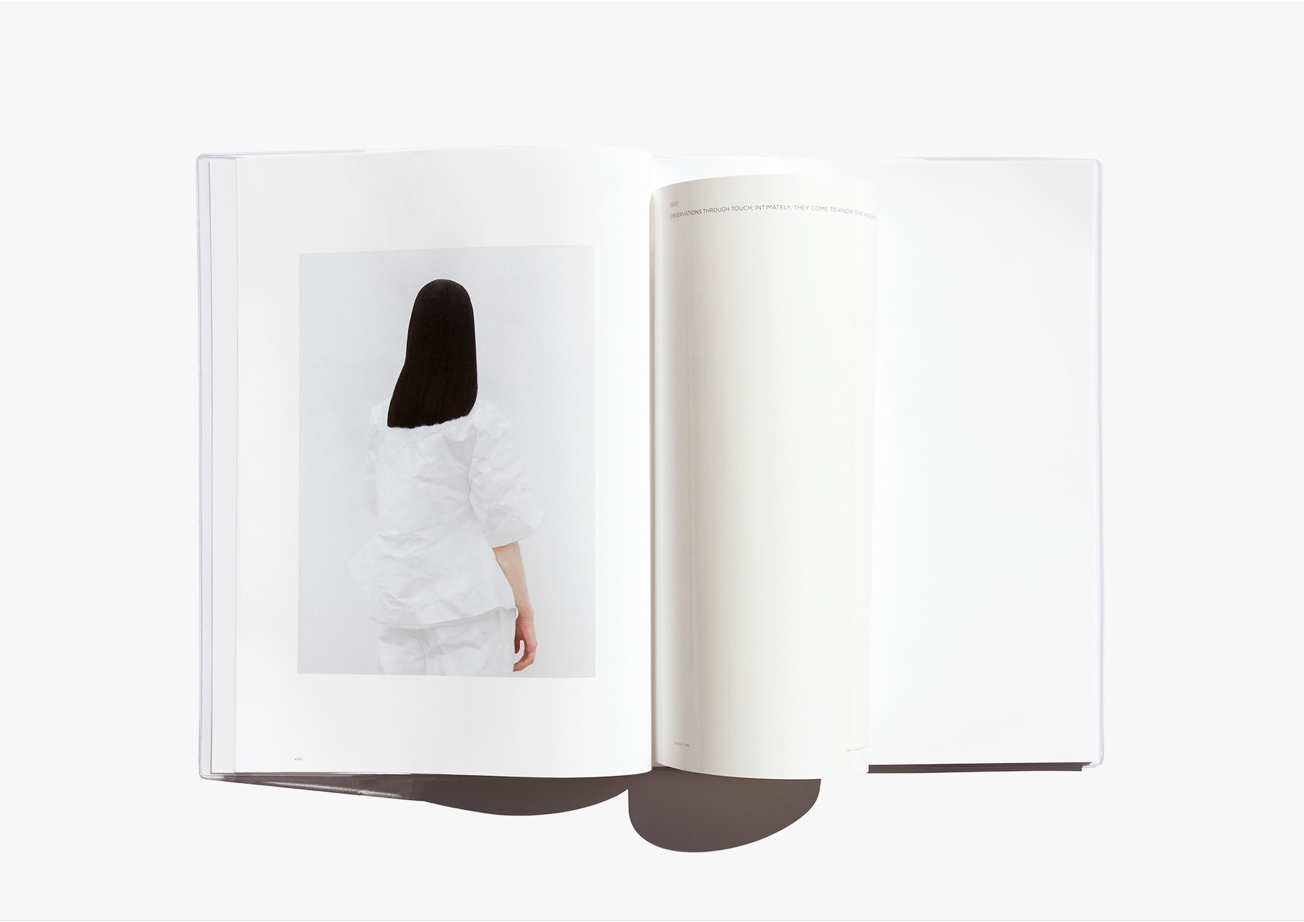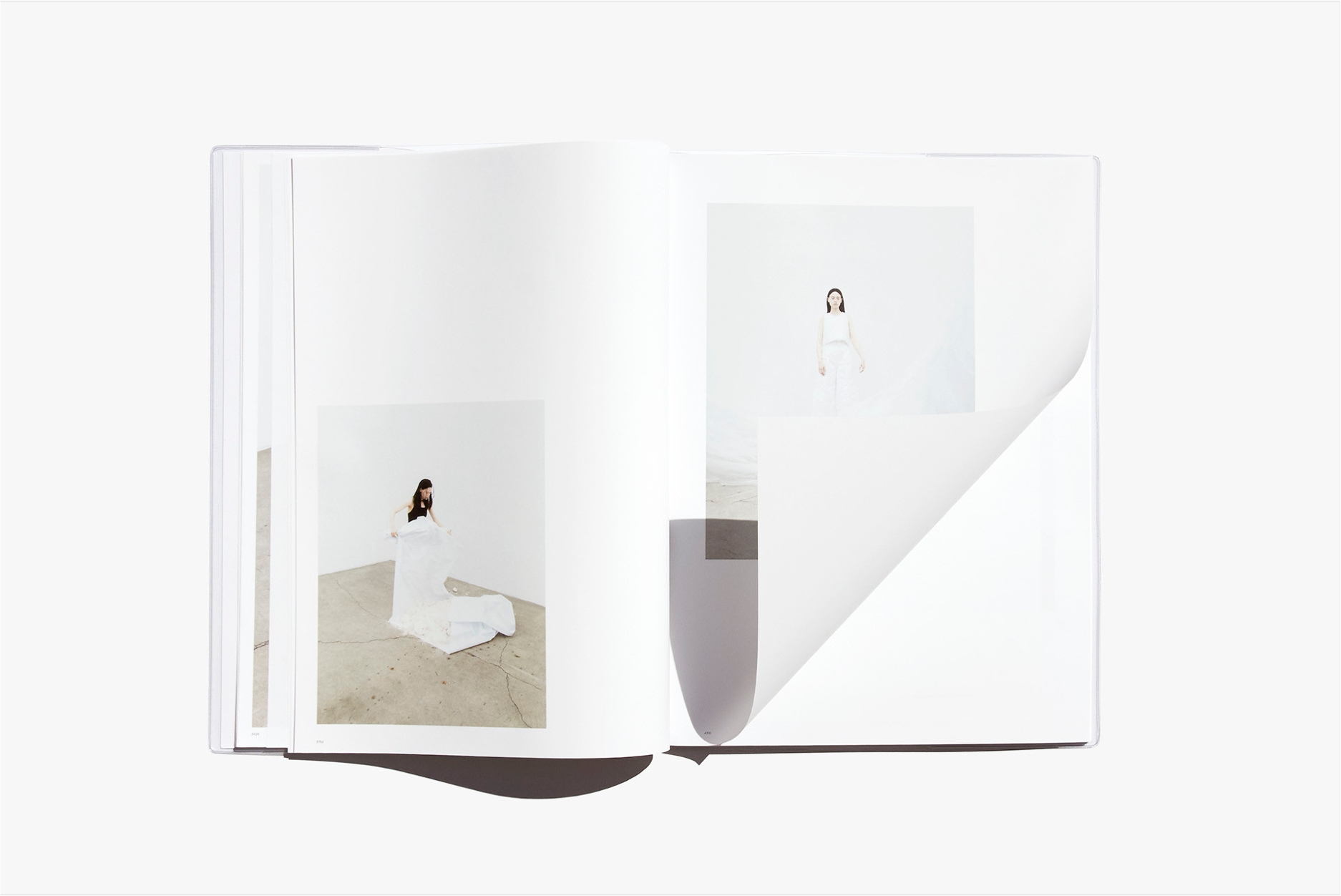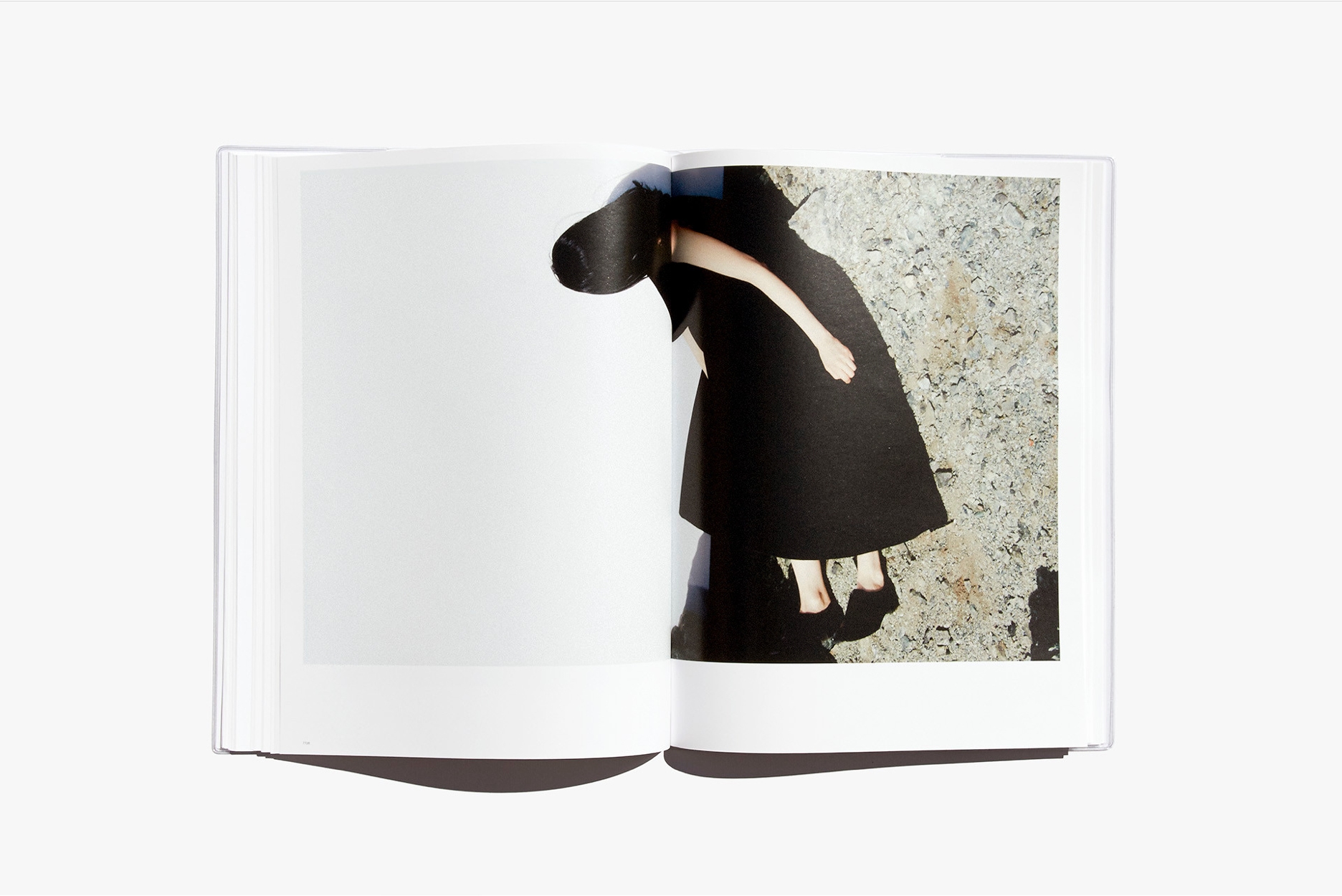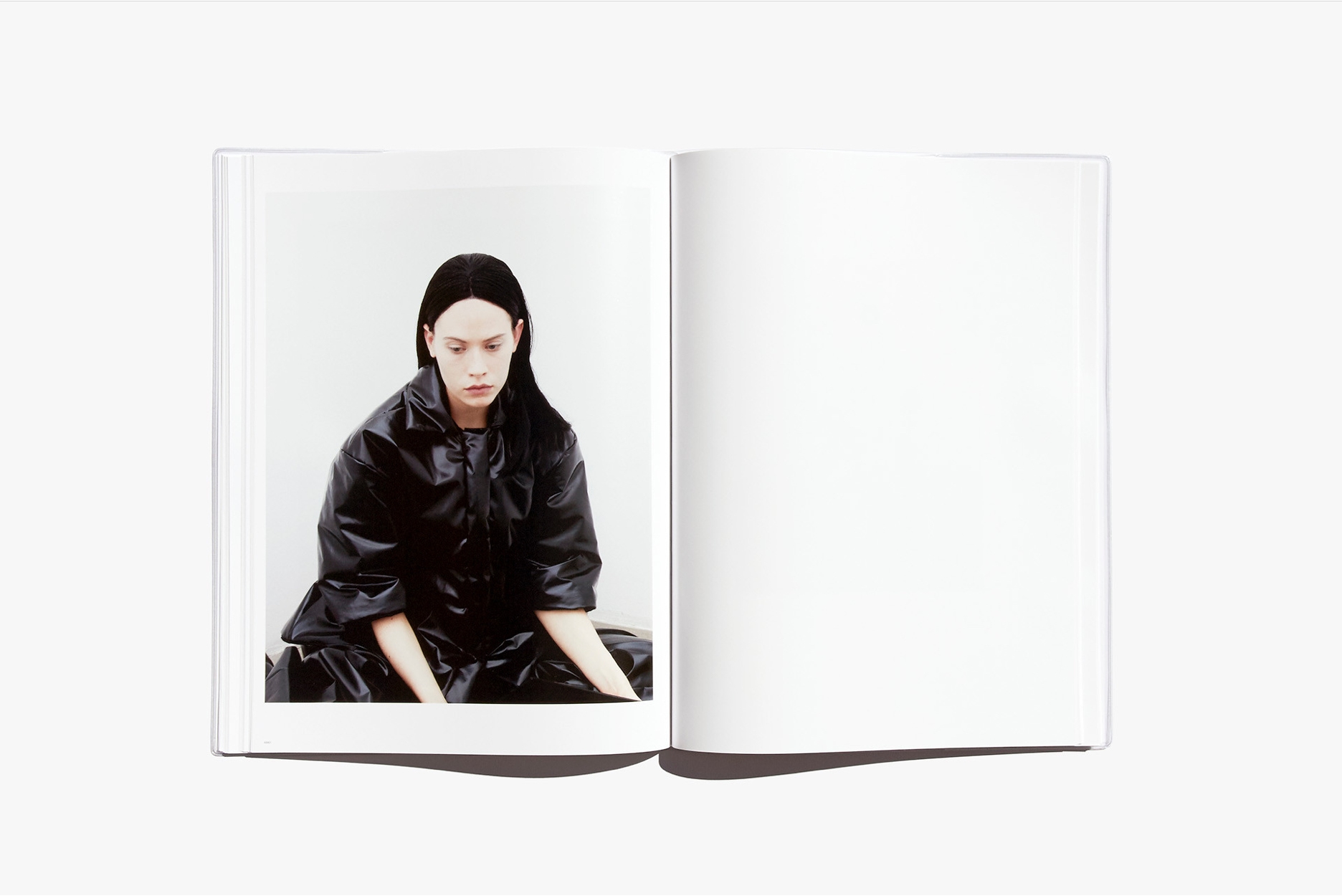 Image

1

of 3
The subject matter of the project is explored from every angle. In spite of its apparently simple execution, the book features a cover that is both embossed and debossed, depending on the reading direction of its text.