Moments of Magnification
Mesmerising an audience by magnifying beauty. A dramatic window installation celebrates the iconic design, elegant details and stunning beauty of the Cartier Love Bracelet, by magnifying its details in an extraordinarily crafted and luxurious way. Fine and studded with its characterising screw motif, the window contrasts the delicate design and refinement of the bracelet with the volume of the space.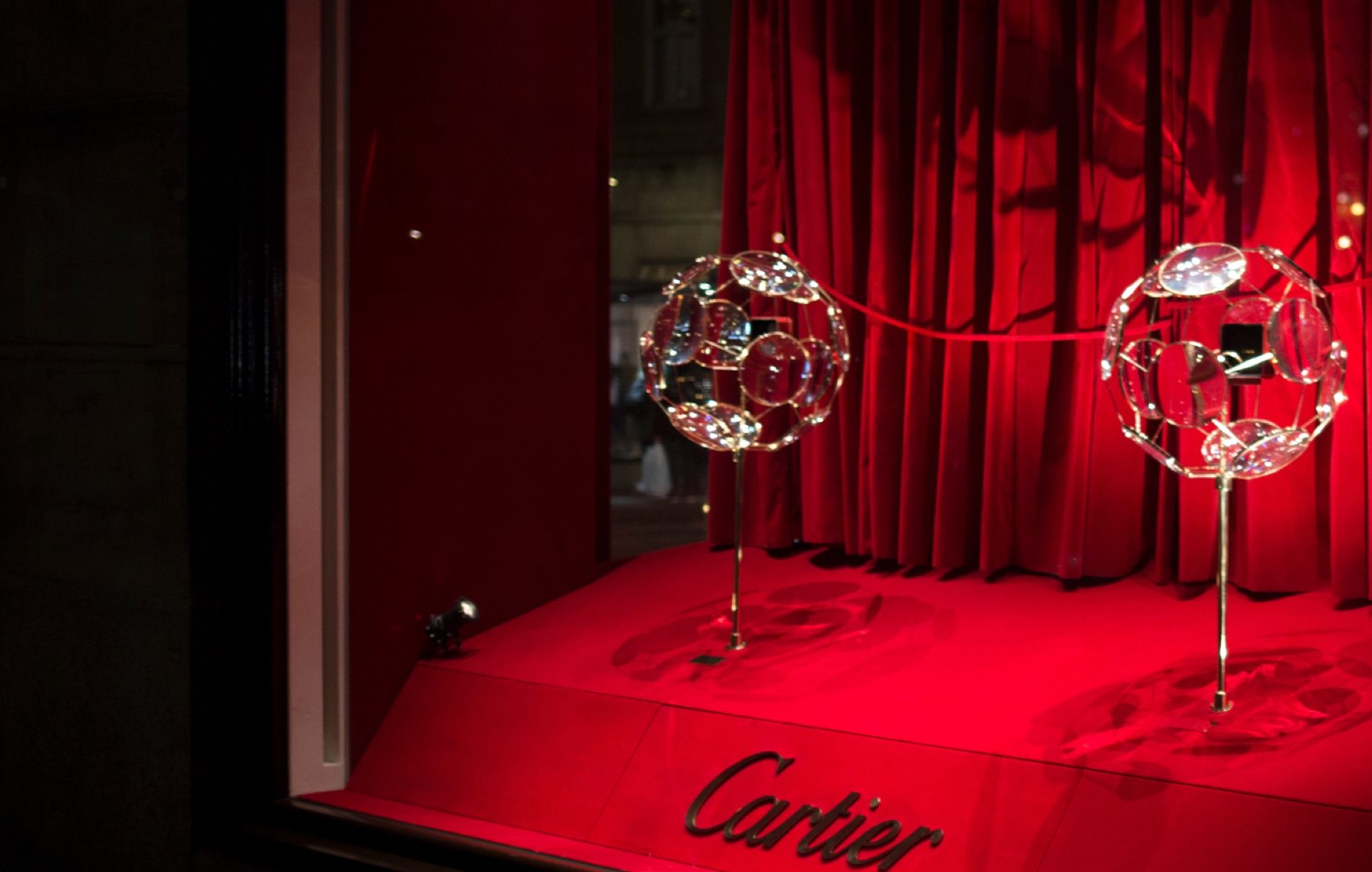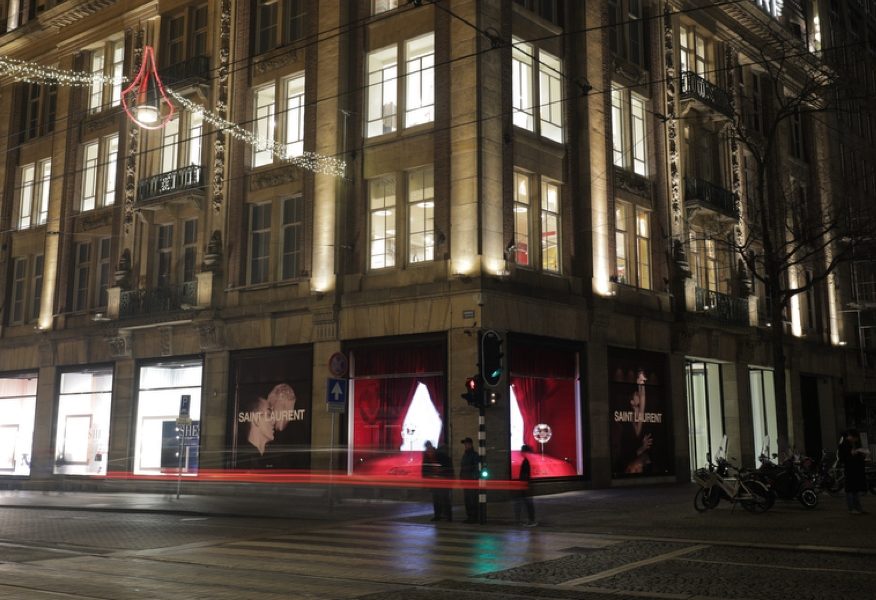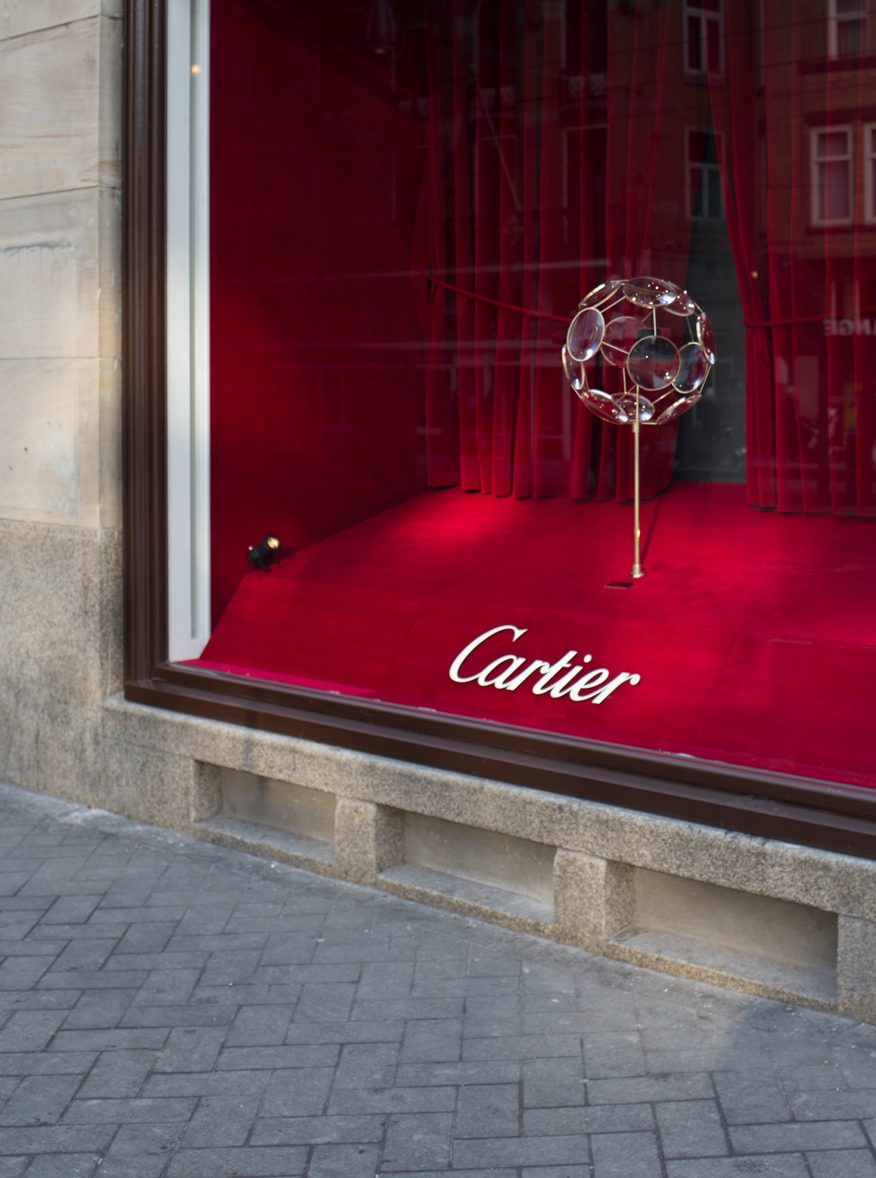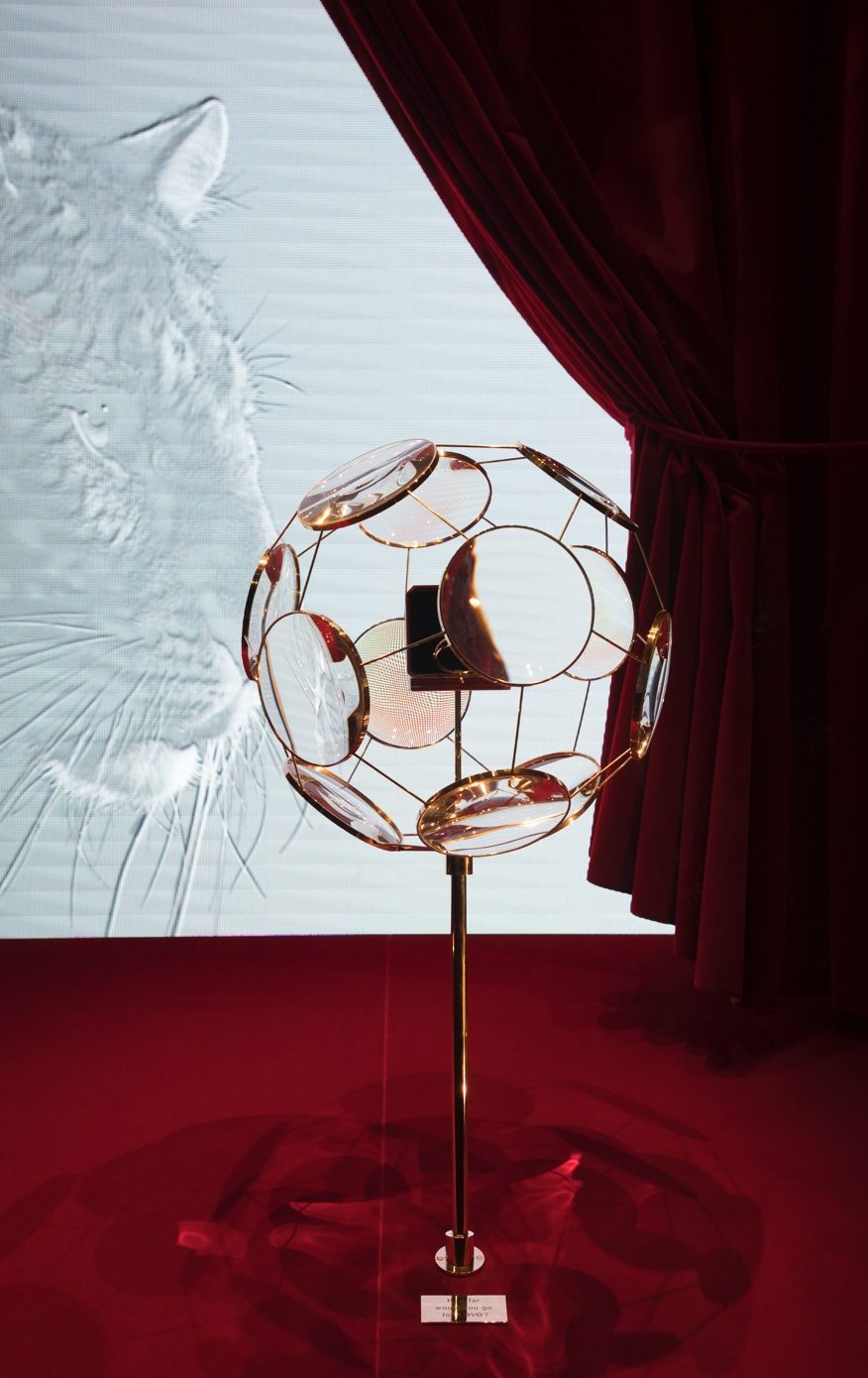 Set against a stage in Cartier's opulent red, a curtained backdrop pulls back to play the brand's campaign film as the globes sparkle in the foreground. This sparkle was key – a carefully choreographed play on light between viewer, space, and product.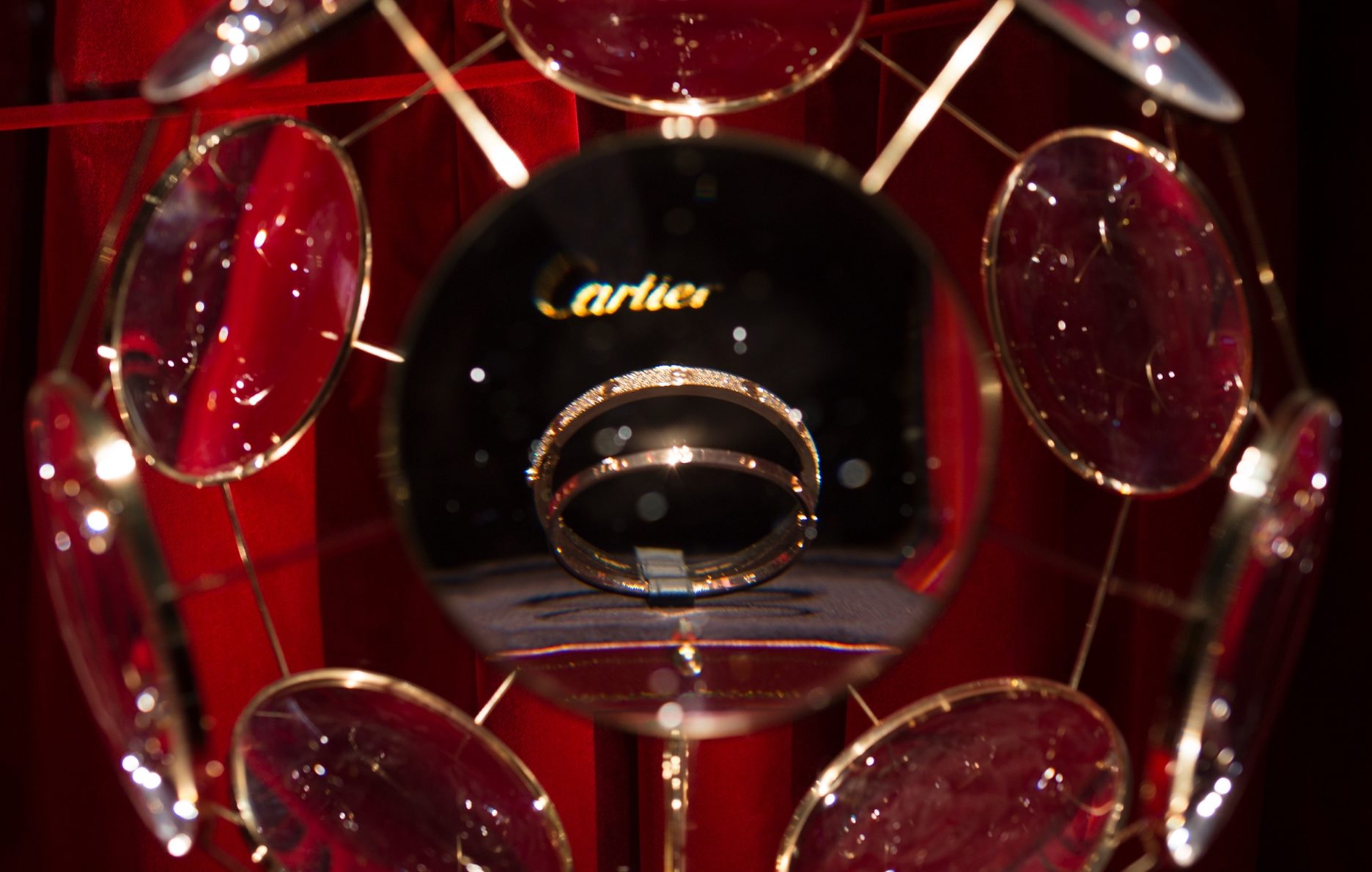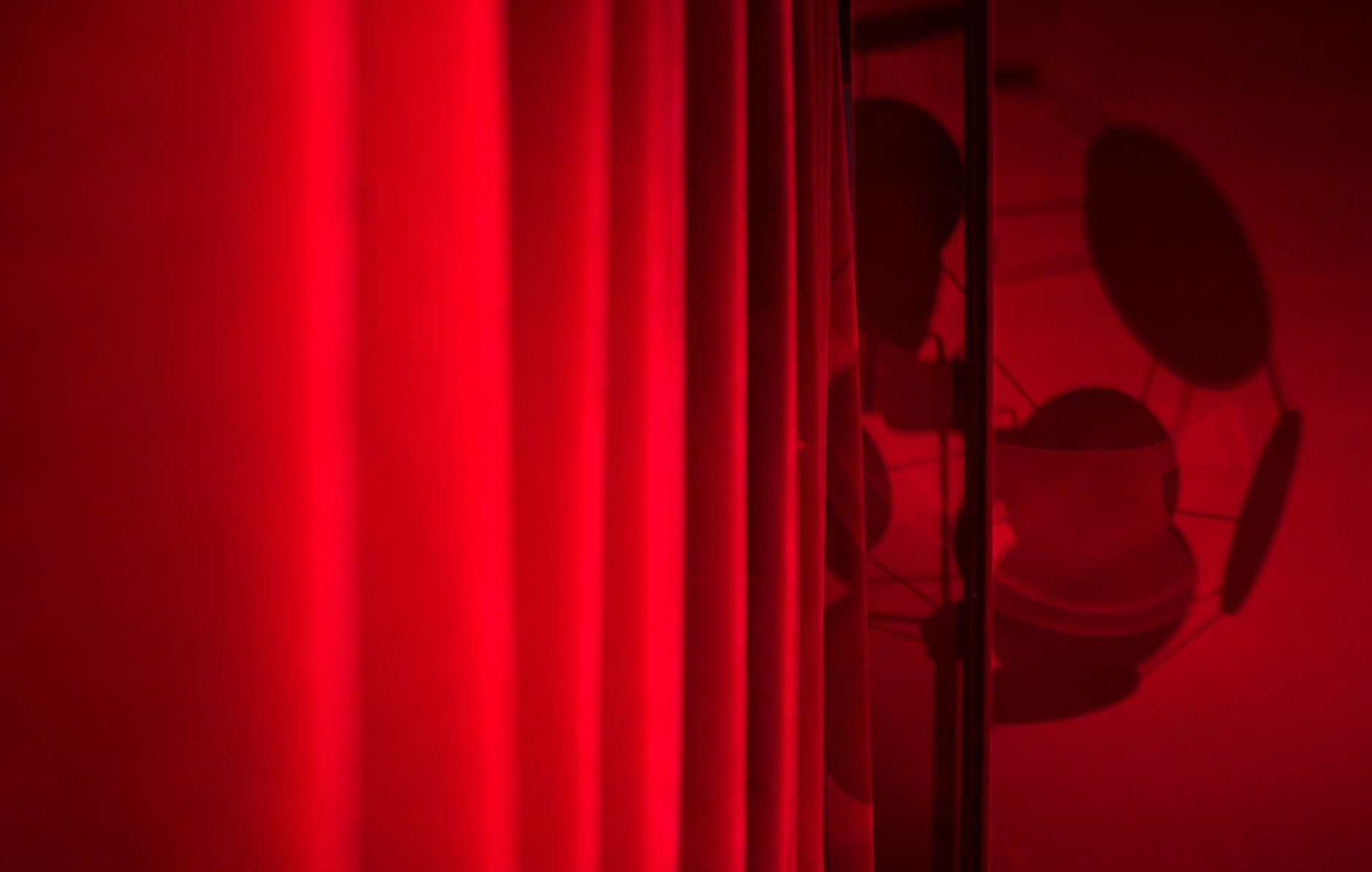 The design features three rotating 'globes' containing LOVE bracelets, each comprised of 12 magnifying glasses and assembled using traditional gold-smith techniques – breathing into the window the same level of craftsmanship as in the bracelets themselves. When approached by passers-by, the deep red curtains automatically open and disclose the image of the renowned Cartier Panther.